"It was in September 2019, when for the first time I stepped out of my small village in Purnea district, Bihar and traveled to participate in CRIA workshop in Delhi. Fearful, shy but still curious to see what I would learn, I participated in the workshop and learned a lot. This time I feel lucky and proud to be part of  CRIA  as the Core team member"; said Bharti; a girl from the Musahar Community( Mahadalits- most marginalised as they fall amongst the lowest strata of caste hierarchy)  often known as the Rat Eaters of India. Bharti is a member of the adolescent collective, Roshni ki Toli, from the Caritas India Programme, Bihar.
CRIA (Child Rights in Action) is an international and intergenerational learning program where children and adults, together, work on ways to improve how children, with all their differences, can have a say in the decisions that impact their lives through fora and trainings.
Ruth, another Child Leader from Kalimpong District and also part of Core Team chuckles and says; "Each time I come to CRIA, I learn something new and feel important as a child as here I am given an active stake in decision making". Ruth speaks about her 90-day challenge experience which she completed after going back from the September CRIA workshop. In the 90 day challenge, she started an awareness drive against substance abuse amongst the adolescents in her village. Ruth is the president of her child club member from one of the Caritas India programmes.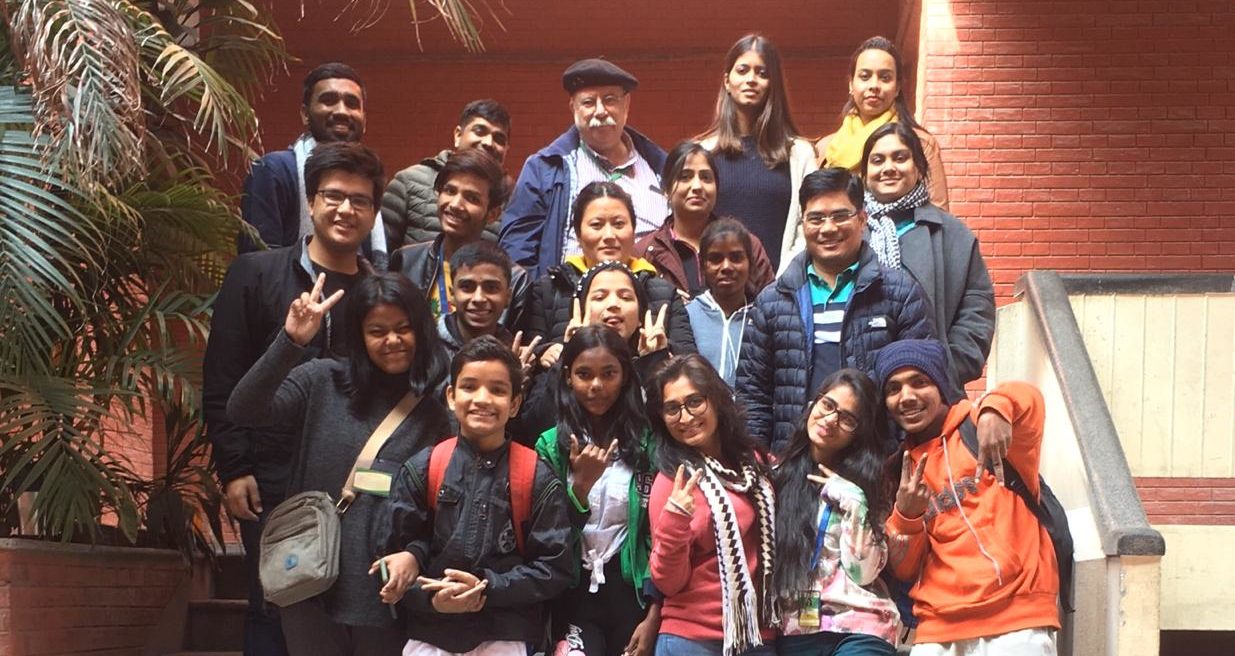 In the last meeting of CRIA in September 2019, a core team was formed of children and adults. The team was divided into different components of the workshops such as Nest Groups, Advocados, Together Times, Workshops, Open Space, Advocacy Time and Morning Time and are responsible to be the facilitators of the same. In this January core team meet which includes children and adults as members, the main objective was to continue with the program designing and finalize the schedule of CRIA Asia event which is slated to be organised in May 2020.  The theme decided for the upcoming event is Children Beyond Gender focussing on the Sustainable Development Goals-5 to reach our theme. It hopes to address all forms of discrimination and violence against girl child and women and to undertake reforms to give women equal rights.
Children from the rural interiors of India seldom get an opportunity for exposure and exercise their right to participation through such platforms. Caritas India is the key partner of CRIA and has always ensured its participation in all CRIA's events and meetings.  Ms. Bharti and Ms. Ruth, an adolescent participants from Bihar and West Bengal respectively, were the key participants of the core team. They feel blessed and grateful that she has got the opportunity to share her experience and journey on such a platform. Bharti is known as a Child leader in her village as she motivates other children of her community to be vocal. She orients children, adolescents on child rights and wishes that every child's dream comes true and they live their childhood freely without any discrimination. Through participation in such platforms, we hope to create a cadre of Child Leaders realising their Right to participation and motivating others as well.