Report by United Nation suggests "India is projected to be the youngest nation in the world by 2020, and the 250 million people preparing to join India's workforce by 2030, will be either its biggest asset or its biggest vulnerability. It is a truth universally acknowledged that India's ambitious growth objectives can be realised only by harnessing the immense potential of its youth. Volunteerism is one way in which India can invest in its youth. It offers young people the promise of solving developmental challenges while also enhancing individual skills, social participation and inclusion."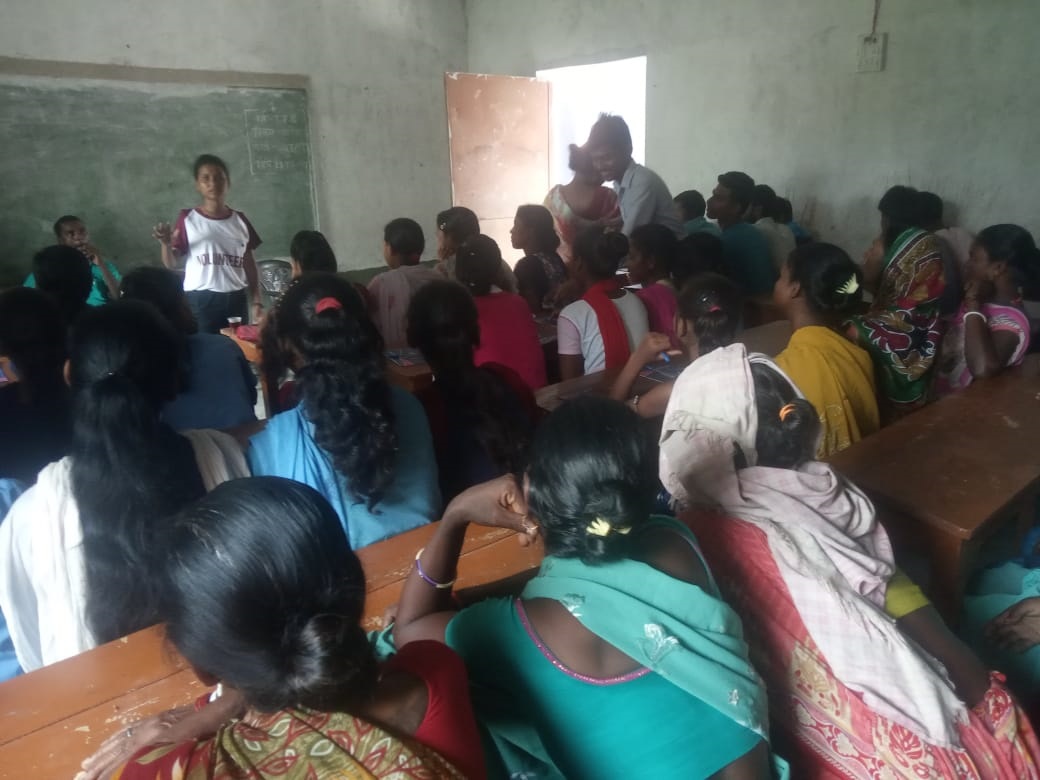 Caritas Samaritans conducted an awareness programme in a government school in Katihar district. The program began with an orientation about Caritas and her presence in India. The programme was focussed on spreading awareness on importance of education, human rights, women awareness, cleanliness, flood safety and the role of volunteers during any disaster situation. Bihar being India's most flood prone state, with 76% of the population in the North Bihar living under the recurring threat of flood devastation, educating the villagers on the do's and don'ts of flood situation was a necessity. Caritas Samaritan Ms Soni and Mr Ajay were trained by Caritas India on responding during disaster. As part of their action plan they reached out to their community to spread awareness on flood response.
Caritas Samaritans emphasized upon the importance of education and maintaining hygiene during flood situation. The participants comprised of people from all age groups; the initiative was taken up by the young people with great enthusiasm of spreading awareness in their respective villages.
The activity was also an encouragement for the Caritas Samaritans themselves as it boosted their will of contributing a greater number of volunteering hours. Caritas India's volunteering programme implies collaboration of all sectors of the community. Caritas India has always believed that individuals and communities must participate in the decisions that affect them and which they consider as most important. By promoting volunteerism across the nation Caritas India is creating social change agents to take up eliminating the social evils existing around them.
Such volunteering initiatives conducted in the most rural areas of our country helps Caritas India to reach its mission of restoring human dignity of the poor and marginalized by partnering with fellow community members in extending support and facilitation and advocating for the rights of the people.