"Earth is facing Climate Emergency" is the call of almost every scientist and environmentalist globally. During the years the "Climate Change" phenomenon has changed to "Climate Emergency". Global climate change has already had observable effects on the environment. Glaciers have shrunk, ice on rivers and lakes is breaking up earlier, plant and animal ranges have shifted, and trees are flowering sooner. Effects that scientists had predicted in the past would result from global climate change are now occurring: loss of sea ice, accelerated sea level rise and longer, more intense heat waves. The increase in the number of natural calamities is also on a rise; 2019 has been a record breaking year for India with seven major cyclones in one year. The air quality in Delhi, the capital territory of India, according to a WHO survey of 1600 world cities, is the worst of any major city in the world. Air pollution in India is estimated to kill about 1.5 million people every year; it is the fifth largest killer in India. India has the world's highest death rate from chronic respiratory diseases and asthma, according to the WHO. In Delhi, poor quality air irreversibly damages the lungs of 2.2 million or 50 percent of all children.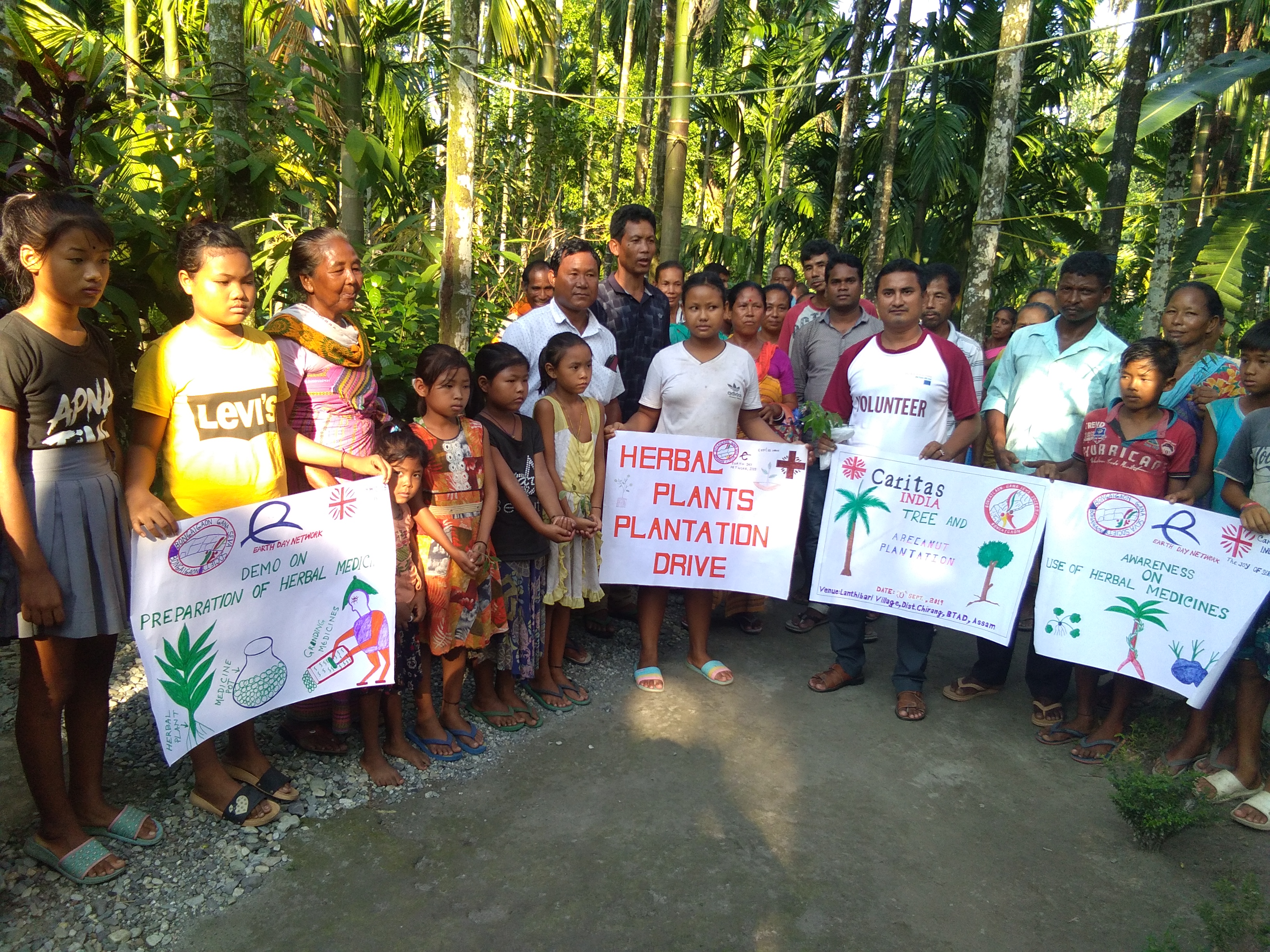 The effects of climate change are expected to aggravate in forthcoming years; climate emergency has become a primary agenda among Caritas Samaritans all over the country. A concerted effort is the need of the hour; considering the rising need, Caritas Samaritans of North East zone took up drive towards putting up a united force in healing the environment. 93 Caritas Samaritans across Assam, Manipur, Nagaland, Meghalaya, Tripura, Arunachal Pradesh and Silchar planted 685 saplings, trees and medicinal plants around their local surroundings. Along with plantations, cleanliness was another major aspect among Caritas Samaritans. Awareness sessions in schools, institutions and colleges were conducted to spread the message of clean and green environment. The sessions were also focussed on biodegradable and Non-biodegradable products and harmful effects of plastics. Caritas Samaritans along with the local villagers in certain districts joined in to make bamboo dustbins to avoid plastic dustbins. The efforts were made stronger by engaging village local leaders, government officials along with the citizens of the villages. 13 partners of North East Zone contributed towards building a strong base of Caritas Samaritans which in turn helped in creating the mass effect towards healing the environment.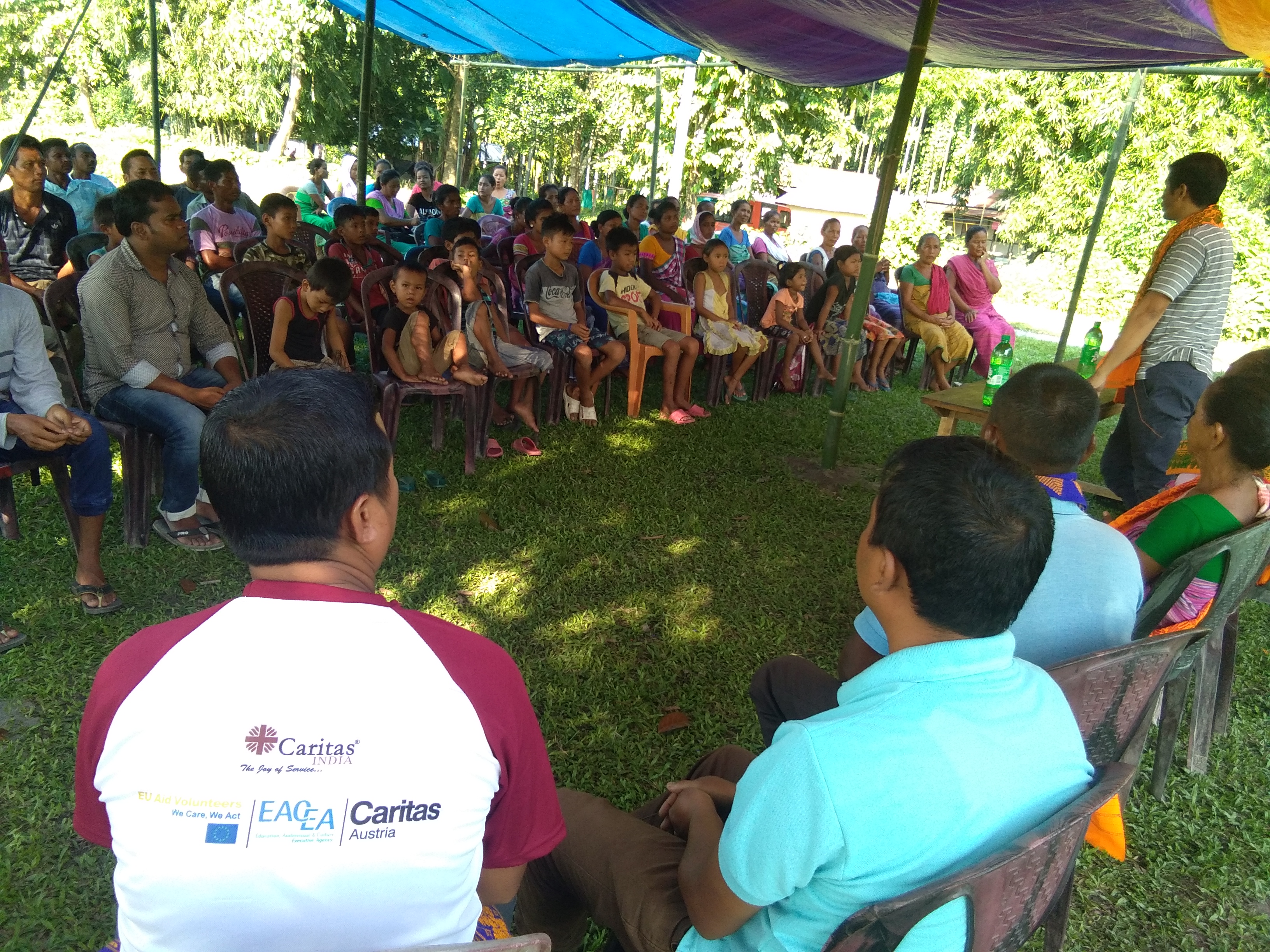 Climate change has always aimed to encourage academic communities, including academics, students, and non-academic staff at universities, in all disciplines and countries to engage with each other, their communities, and policymakers on climate change action and solutions. It has also encouraged many people to take up the climate change issue as a priority. "A scientific consensus says climate change is real and is caused at least in part by human activity" says Pope Francis in his encyclical Laudato Si. Caritas Samaritans through their volunteering activities in giving meaning to the human activity done by each volunteer. The volunteering programme of Caritas India focusses on making service of others as their prime mission; The good of each human person is intimately related to the good of the whole community. It implies collaboration of all sectors of the community and not working in isolation. Caritas India has always believed that individuals and communities must participate in the decisions that affect them and which they consider as most important.