The word "Mahatma" is an adaptation of the Sanskrit word "mahatman", which literally meant great soul. The Mahatma Awards were constituted in United States to raise global awareness around the positive impact brands, agencies and non-profits. The awards are created to put a spotlight on the most remarkable change-makers of our time. The award-winning organisations are addressing incredibly complex and equally severe problems we face today.
Their efforts span global poverty, hunger, disease, education, climate change, livelihood, health care accessibility, disaster response and preparedness. Mahatma Awards is presented annually to individuals and organisations in acknowledgement of their impactful work. This year the nation celebrates the 150th birth anniversary of Mahatma Gandhi. Caritas India works and reaches out to the most marginalized, focussing on developing individuals, communities and volunteers associated with her. Caritas India received the "Mahatma Award for Social Good" under the "Humanitarian Action" category.
Caritas India for more than five decades has been working with innovations to distress the tensed. In the last one decade, Caritas as a humanitarian agency has touched a million lives through a range of emergency response initiative. It has brought immediate relief and long-term rehabilitation to society's most vulnerable sections affected by various disasters – floods, earthquake, Tsunami, landslides, cloudburst, ethnic conflict and cyclone. Caritas India's approach has always been in applying result-based methodology in emergency program which include detailed need and sectorial assessment, proposal development, implementation and monitoring and evaluation. Contingency plan, response strategy and other details based on first hand data on emergency basis following by identification of most vulnerable groups and listing of prioritized beneficiaries. Building community associates among PRI members, CBOs and other local establishments and leaders. Standard post relief distribution program to evaluate and validate the results achieved followed by standard practice of documentation and reporting.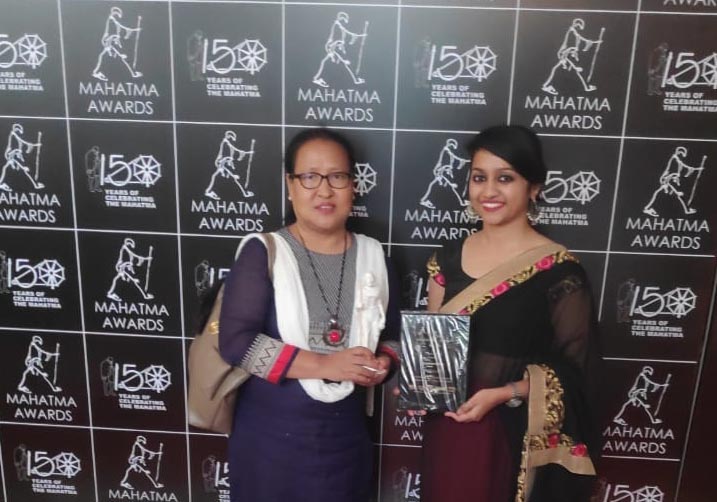 Along with Caritas India more than 100 organsations like IBM, GE Foundation, Microsoft, Google, Twitter, Vodafone, Save the children, Plan International etc were also awarded for the social impact created by them on the society.
Gandhi's achievements in his life was miraculous; He lived in the hearts of millions of people. The Mahatma Awards was also a tribute to Gandhi to promote his message of peace, truth and ahimsa, which in today's world are even more relevant.