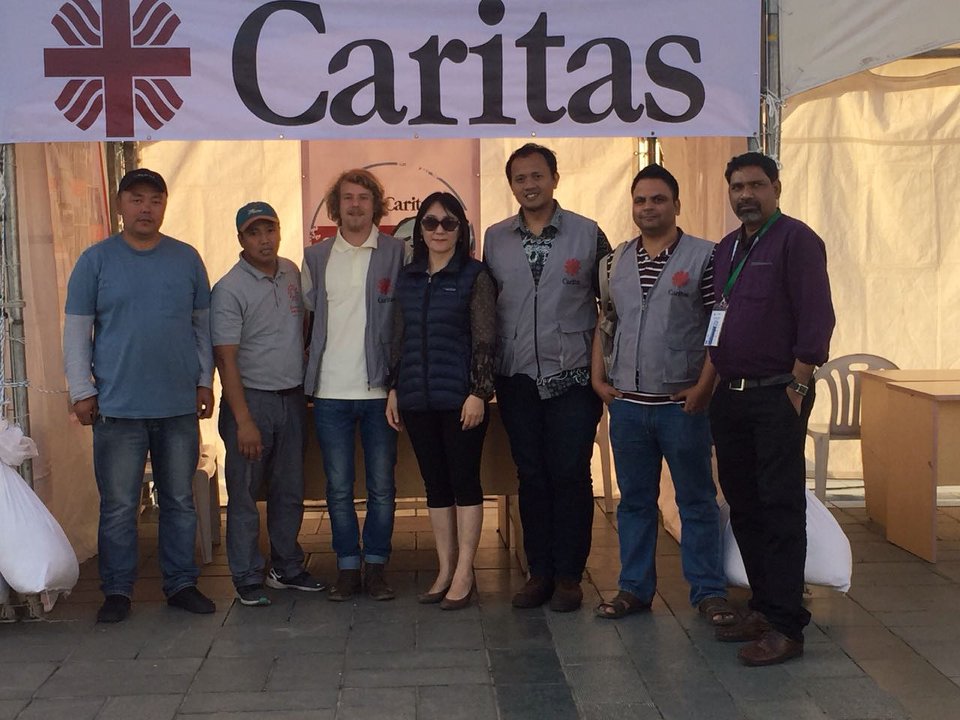 Caritas Internationalis members in Asia presented the best practices and experience of Disaster Risk Reduction programs and Building Community Resilience at the Asian Ministerial Conference on Disaster Risk Reduction (AMCDRR) 2018 held in Ulaanbaatar, Mongolia from 3rd  -6th July.
This year AMCDRR provided a platform for a wide range of actors. Government ministers and representatives from UN agencies, NGOs, the private sector and civil society groups representing women, children and youth and people with disabilities came together to accelerate the efforts to reduce and prevent disaster losses through implementation of the Sendai Framework for Disaster Risk Reduction 2015-2030 in Asia.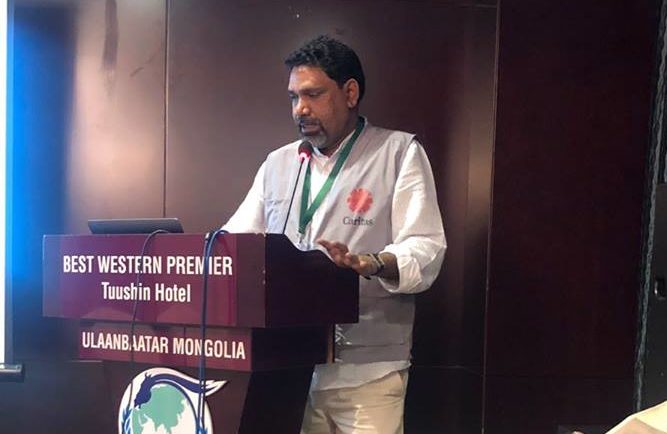 Anjan Bag, Manager (Technical) for Humanitarian Response and Disaster Risk Reduction, Caritas India in his presentation stressed on the importance of community engagement in the aftermath of a disaster. Build Back Better – an ideal first recognized as a priority by UN member states in 2015, at a DRR conference at Sendai can only be achieved if community engagement is ensured.
He presented a successful case study from Bihar to highlight the community engagement which helped people mobilize funds from government schemes. This enabled them to reduce disaster risk and prepare for future shocks.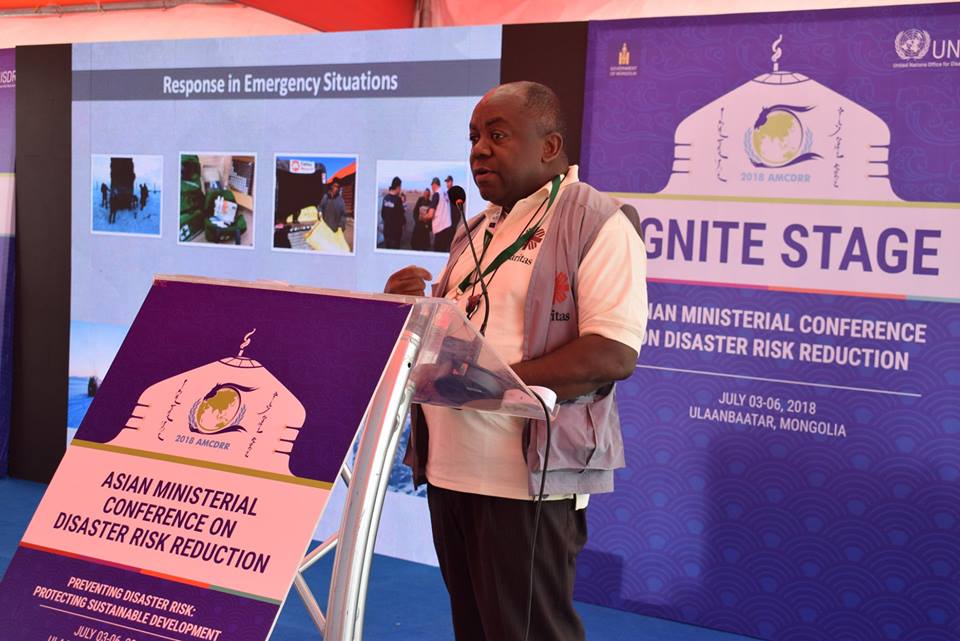 Caritas Mongolia Executive Director Fr. Pierrot Kasemuana during the event presented the challenges and best practices of Dzud response in Mongolia. He also delivered Caritas' Key Message in AMCDRR, emphasizing on the call for a global approach of integral human development in addressing the root causes for build back better.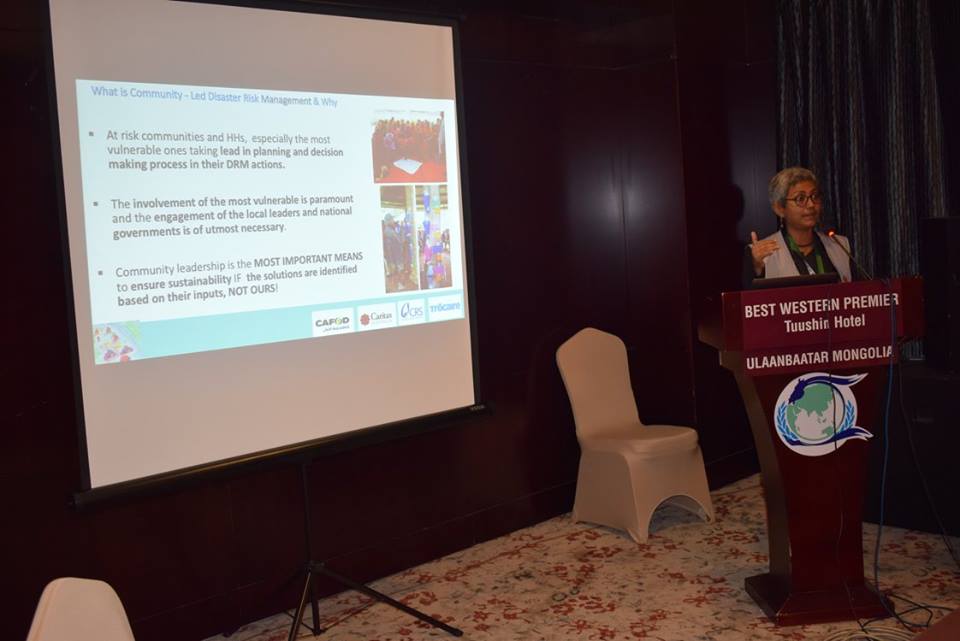 Snigdha Chakraborty, CRS Technical Advisor for DRR and Resilience talked about facilitating community-led Disaster Management planning.
The Asian continent is prone to natural disasters, mainly resulting from the country's geo-climatic positioning. The effect of hazards has further been compounded by accompanying socio-economic conditions, unplanned urbanization, development within high risk zones, environmental degradation, climate change, geological hazards, epidemics and pandemics. During the AMCDRR all the member organizations expressed the need to enhance actions towards risk management and investments in DRR, based on four inter-reliant priority areas of Sendai Framework for DRR.