North East India is no stranger to torrential rains and floods. In fact, this has become an annual suffering feature for the people of Assam, Manipur, Mizoram and Tripura in particular. This cycle repeats itself every year and Government departments along with civil society organisations and NGOs respond to this humanitarian crisis.
Assam is prone to annual flooding in the districts adjoining Brahmaputra and Barak valley. Caritas India was among the first NGOs to have responded to multiple disasters affecting the state of Tripura in the month of May 2018.
In its report released by Ministry of Home Affairs, Disaster Management Division, National Emergency Response Centre (NERC) on June 18, 2018 mentioned the deaths of 69 people in Manipur, Tripura, Assam and Kerala. Impact of Climate change followed by encroachments in the riverine areas, as well as infrastructural development activities in the fragile areas has resulted in major devastations.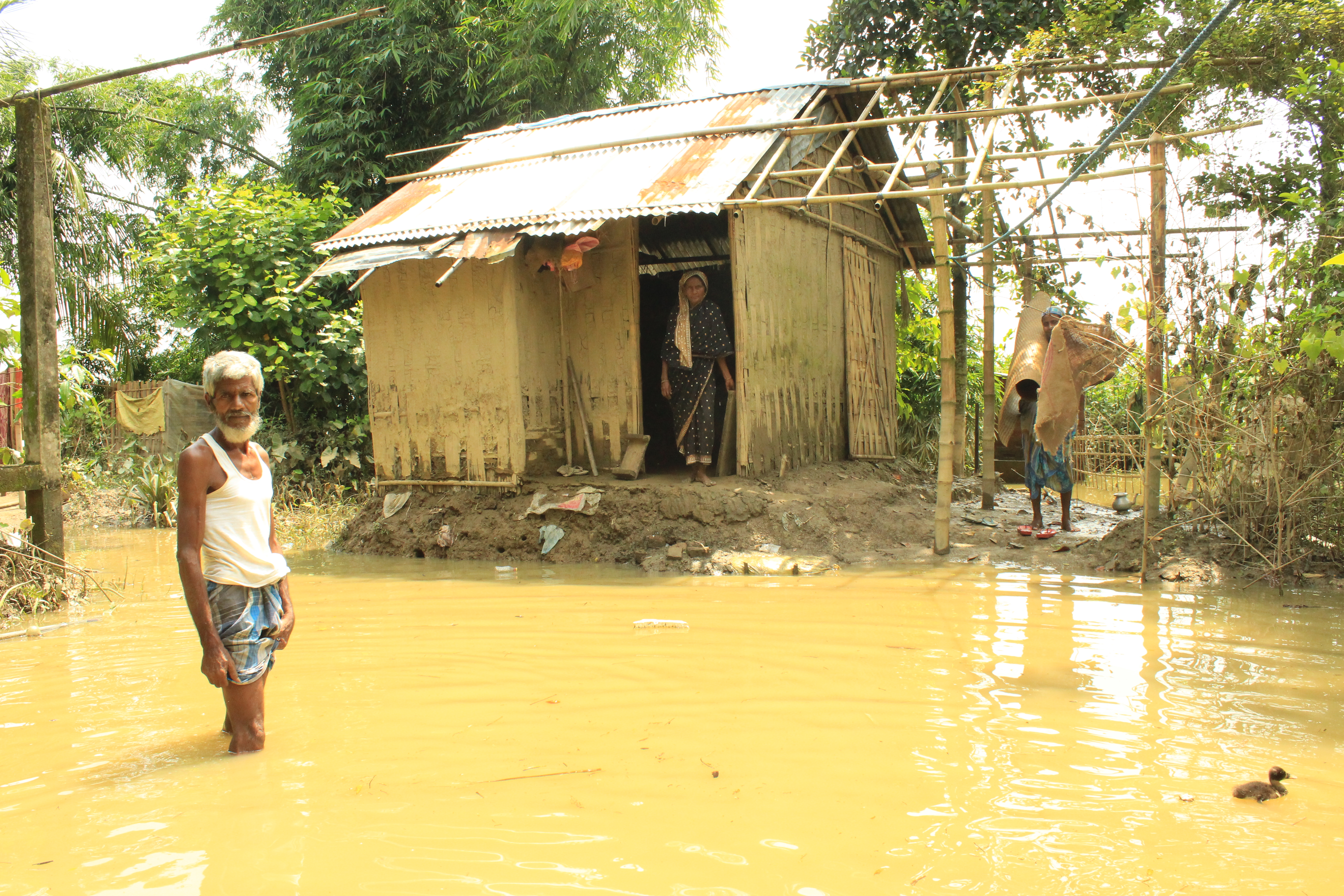 In Assam, Hojai, Golaghat, Cachar, Hailakandi and Karimganj are among the worst hit districts, in Manipur Thoubal, Imphal East, Imphal West, Kakchin and Bishnupur, in Mizoram Lunglei, Aizawl and Kolasib, and in Tripura, all eight districts have been hit by the floods.
Down south in the state of Kerala, the south-west monsoons arrived at the end of May, which was earlier than the usual. Poor land use planning coupled with heavy rains has left the state deluged resulting in widespread damage to property and crop, and loss of life. The districts of Allapuzha, Kozikhode, Mallapuram, Wayanad, Kannur, Kasaragod and Palakkad were the worst hit.
Caritas India, the Official Humanitarian Wing of the Catholic Bishops' Conference of India started its Response in the state of Tripura in May and has now extended her support to Assam and Manipur as well as the State of Kerala. Caritas India with its partner Jan Unnayan Samiti Tripura (JUST) has been distributing relief materials including blankets, cloth, utensils and mosquito nets to the most affected. More than 23,000 people have been displaced because of the floods.  In the weeks ahead, Caritas will be working in the areas of Water, Sanitation and Hygiene (WaSH), and Health, distributing hygiene kits containing bathing soap, detergent, antiseptic, buckets, mug and markin cloth, and setting up health camps supported by doctors and paramedics from the Camillian Task Force and the Franciscan Clarist Congregation from Bengaluru and Bhopal respectively, to treat patients based on diagnosis and prevent outbread of diseases. Food and Nutrition kits containing rice, dal and baby food will also be provided to families in need.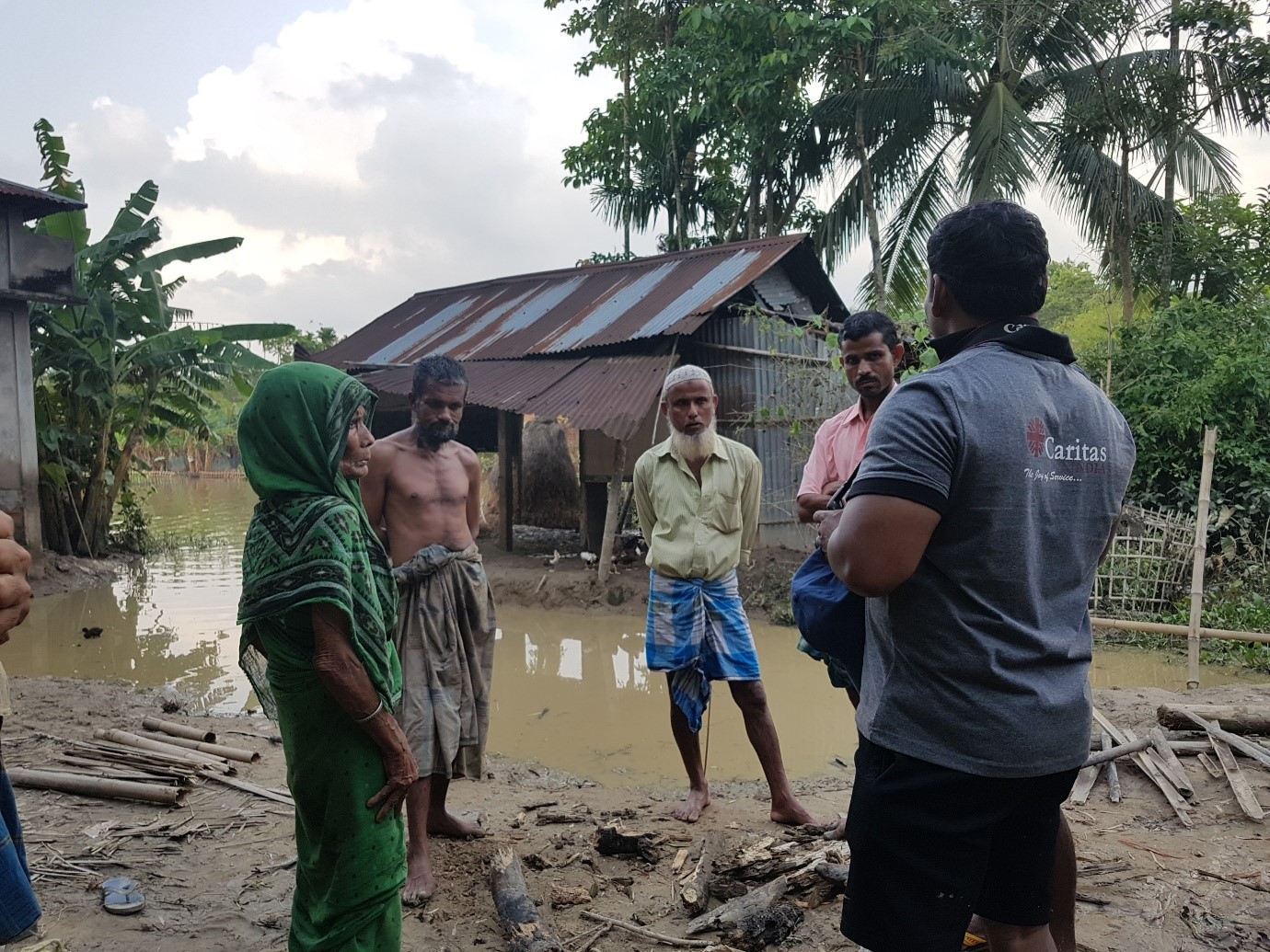 Caritas India through her response plan has so far managed to reach 3,925 families so far, and will now extend support to 15,425 more flood-affected families. In Assam, Caritas India will reach out to 3,700 families in the WaSH sector, 1,400 families with food and nutrition kits and organize 35 health camps in the affected villages of Karimganj and Hailakandi district with support from its local partner Seva Kendra Silchar.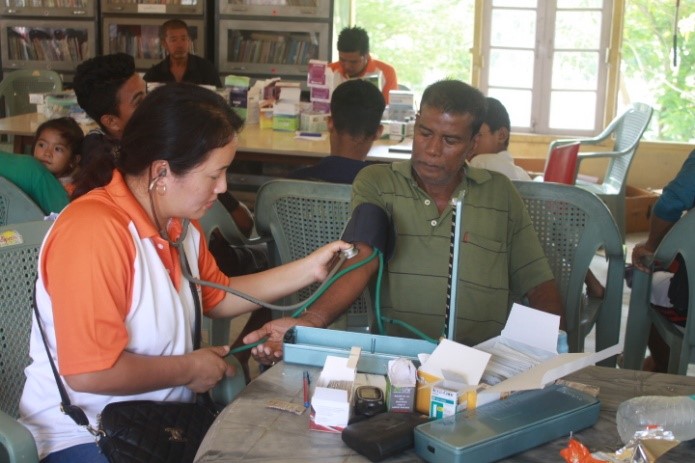 In Manipur, with its local partner Diocesan Social Service Society, Imphal Caritas India will reach to 2,400 families in the area of WaSH, 600 families with food and nutrition support and organize 15 health camps in the affected villages of Bishnupur and West Imphal districts.
In Mizoram, Caritas India in partnership with Zoram Entu Pawl had organised health camp for 14 flood affected villages. Cases of diarrhoea, skin rusk, stomach infection and weakness were treated through the health camp.
In Kerala, Caritas India will support 400 families with nutritional kit distribution, organize will 20 health camps and provide support to the victim families of flood and landslides in Alleppy, Thamarassery, Tellichery, Battery and Palghat Dioceses.