21st Caritas Internationalis General Assembly started with the theme 'one human family, one common home' at Rome on May 22, 2019. The theme seeks to define the Caritas mission of dignity, solidarity, and stewardship and to embrace the vision of Pope Francis in caring for the Earth we all live in. Around 423 delegates across 152 countries participate in this mega event in Rome.
Chairman Most Rev. Lumen Monteiro, Executive Director, Fr. Paul Moonjely and Operations Manager, Babita Alick representing Caritas India in the general assembly. Caritas General Assembly happens once in four years to reflect on the past four years and also discuss and approve a new Strategic Framework – Caritas' action plan for the coming four. This also becomes important because the General Assembly elects its new representatives, including a new Caritas Internationalis Secretary General.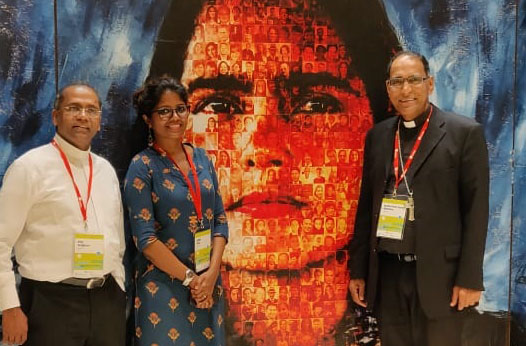 Caritas India delegation joined other Caritas members at the St. Peter's Square under the #sharejourney banner to mark their support. This was followed by Holy Mass celebrated by Pope Francis in St. Peter's Basilica.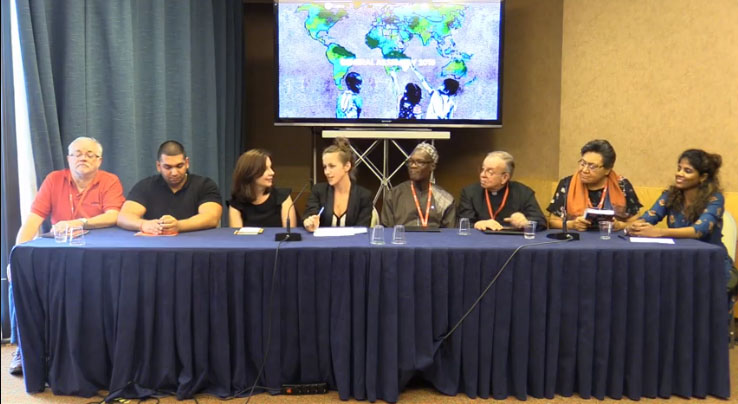 Representing Asia in a panel discussion on 'Caritas work inspired by Pope Francis' Laudato Si and people-centered Movement', Babita Alick shared Caritas in Asia in focussing on inclusiveness amidst diversity. Referring to Pope Francis Globalisation of indifference, she shared that these indifferences is not only between communities but also with nature and that has become a binding factor for us in all our interventions where we are building alliances, engaging with communities and nature. We are trying to create a network at the ground with community and dialogue with the governments at the state and national level to bring a cohesive and inclusive approach to resolve these indifferences. Babita Alick from Caritas India was one among the few to address the plenary session of the assembly to share the challenges we face in the world and in the Church.
The seven days assembly will reflect on all the five strategic orientation of Caritas i.e. Caritas at the heart of the Church; Reduce risk, save lives, rebuild communities; Promote sustainable integral human development and care for creation; Build global solidarity; Increase the effectiveness of the Caritas Confederation.