Agriculture in India which constitutes a major share of livelihood is strained by shrinking landholdings, loss of soil nutrients, erratic rainfall and temperature regimes and low remunerative prices, thus contributing to low productivity leading to poor economic returns. Climate change is deemed as the major reason for such situations.
The current circumstances have outweighed the age-old indigenous coping capacity of the farming communities, inviting immediate actions to increase the community's capacity to adapt and mitigate disaster risks through exposure, technology transfer and convergence programs.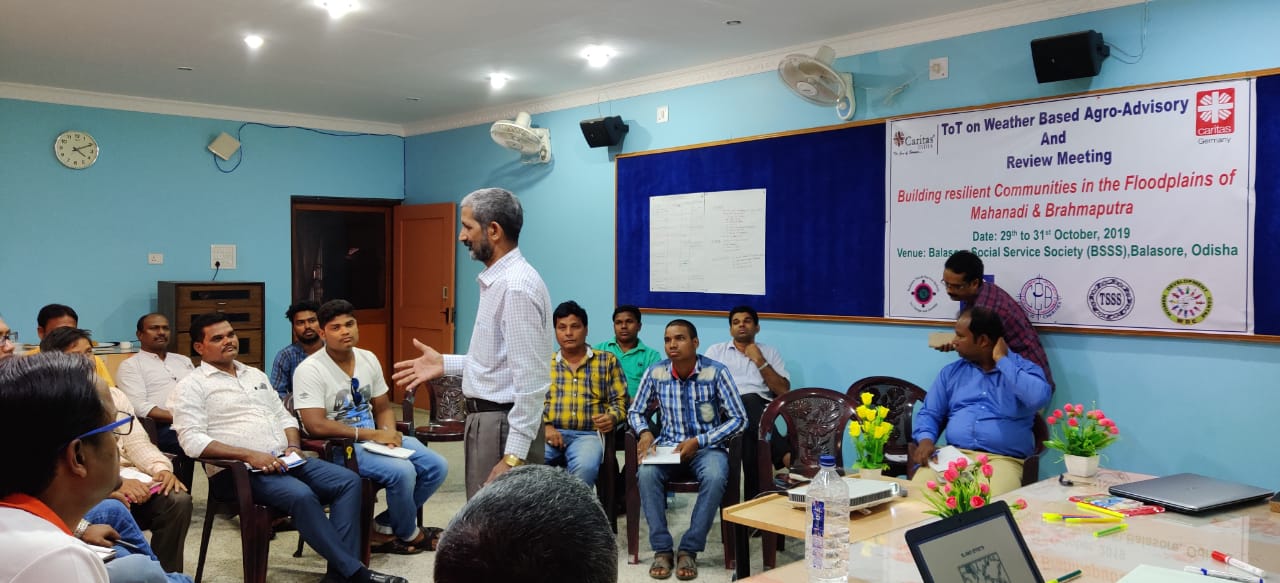 In a recently concluded program with partners in Odisha, Caritas India in a first of its kind, introduced the basic aspects of Weather Based Agro-Advisory into its DRR program funded by Caritas Germany and implemented in the states of Assam & Odisha. Partner staffs from Odisha and Assam along with Caritas India staff were trained on the significance of Weather Based Agro-Advisory and the means to operationalize the system in the field. Renowned climatologist, Mr. Kailash Chand Pandey from Gorakhpur Environmental Action Group facilitated a two days session on the topic, highlighting on the need to establish such advisories in the field and the impact it has created on communities frequently affected by disasters.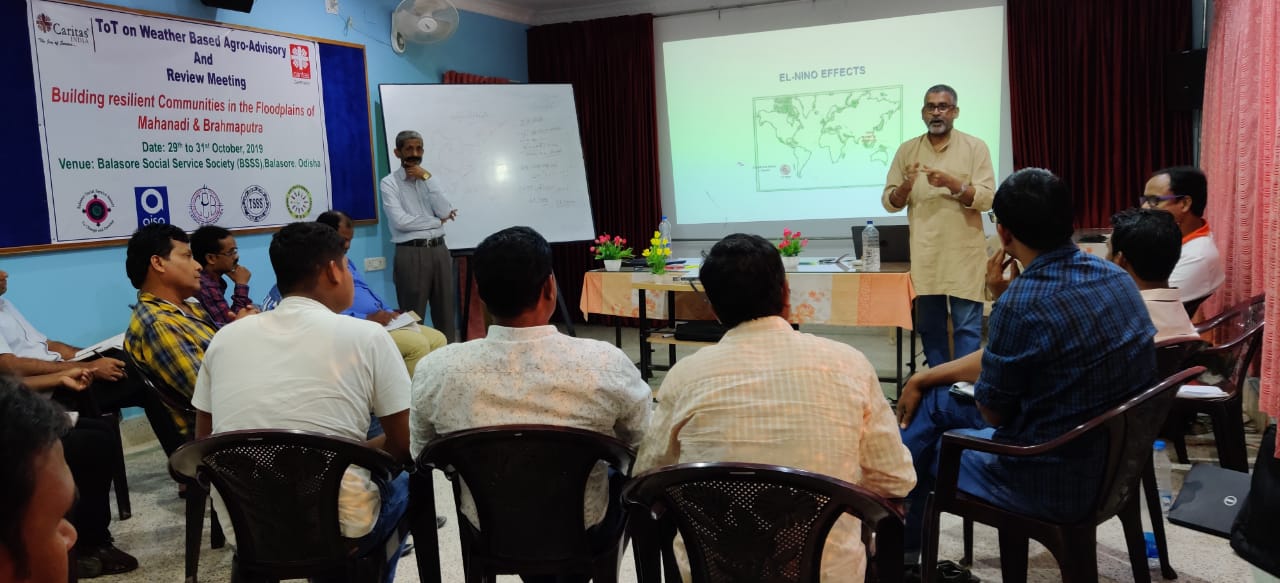 Agro-advisory is a tool that acts as an early warning system for the communities and helps them take preventive actions such as timely cropping, decision making with regard to input management etc., thereby mitigating the losses due to hazards. Access to such tools will help the farmers and small landholders to prepare themselves to deal with the changing patterns in weather and disseminate the message to a larger group.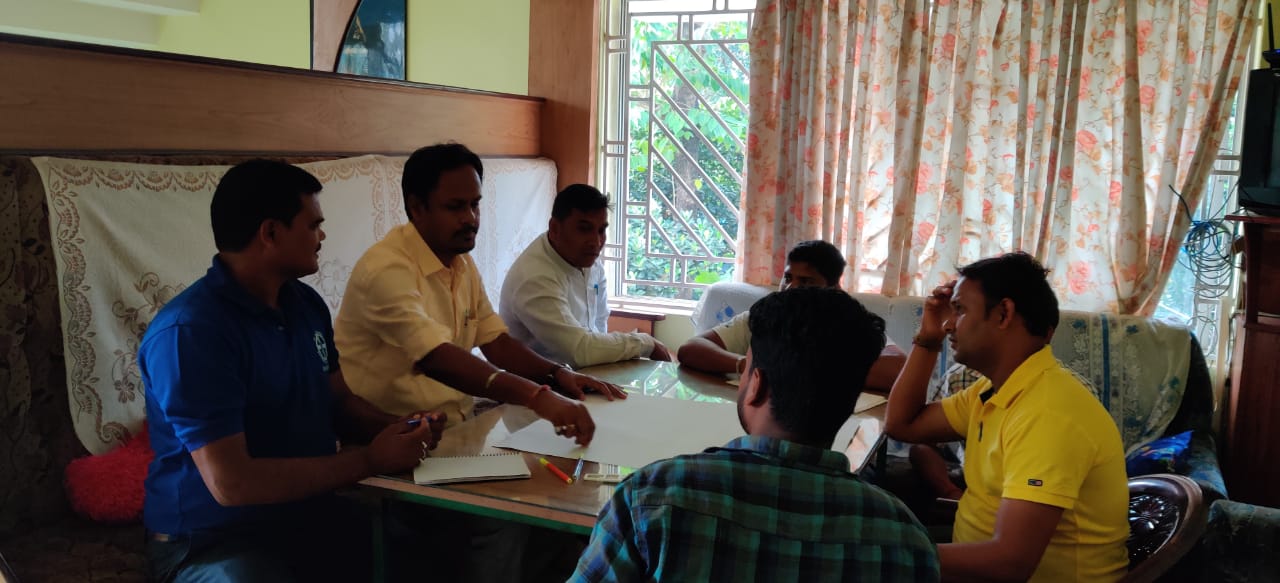 The facilitator devised a six months action plan for the participants through which each of the partners will promote at least 8 farmer champions in their respective fields who will maintain weather-related information and help in registering additional farmers from their community for the SMS alert in coordination with the local Krishi Vigyan Kendra. These farmer champions will keep a track of the advisory which is released every fifth day and display the message at a commonplace within the villages for the larger audiences while keeping a note of the number of households who will be gaining from such information. The farmers will further follow-up with extension agencies and line departments to seek information related to weather patterns and crop varieties which will enhance their productivity.
Access to agro-advisories will help communities to prepare localized contingency plans which will help farmers to imbibe the culture of preparedness in distress. Linking agro-advisory with contingency planning is imperative as weather forecasts and agro-advisories will help the farmers and other stakeholders to decide and plan on the kind of contingency response to be undertaken in a given situation.