On 11th and 12th March 2019, All Bengal Collaboration for Development (ABCD) the Social Wing of Council of West Bengal Bishops' took the lead in organizing two days' workshop on "Catholic Social Teaching and Caritas India's Key Strategic Pillars ".
Assistant Director and 22 Senior Program staffs, and from four Diocesan Social Service Societies actively participated in this workshop at ACBD office, Kolkata. Fr. Wilson Fernandes, Director ABCD said that this will assist partners in having a rich understanding about the Catholic Social Teachings of the Church. it will instill a clarity in developing community in understanding about Caritas India's Four Key Strategy Pillars and amalgamating them into the ongoing programs. The need would be now to realign the Regional perspective and Diocesan Perspective Plan in line with Caritas's 4 KSPs.
"Dignity of Human person, common good, subsidiarity and solidarity, four fundamental principles of Catholic Social Teachings that very well go together with the virtues of social justice and love" shared by Fr Jolly Assistant, Assistant Executive Director of Caritas India in his inaugural session.
He explained ten paradigms of the Diakonia Ministry of Indian Church namely Love, healthy Balance of Christian Contemplation & Action, Forming & Involving LAITY, Conscious Promotion of Catholic Social Teachings, Volunteerism, Sharing & Giving Communities, Solidarity within the Church Institutions & Entities, fostering better collaboration between the Dioceses & Religious Congregations, working closely with people of other Faiths & all people of Good Will and Government on Nation building. He emphasized on the need for change planning because if we fail to plan the envisaged Change then we plan to fail in bringing about that Change!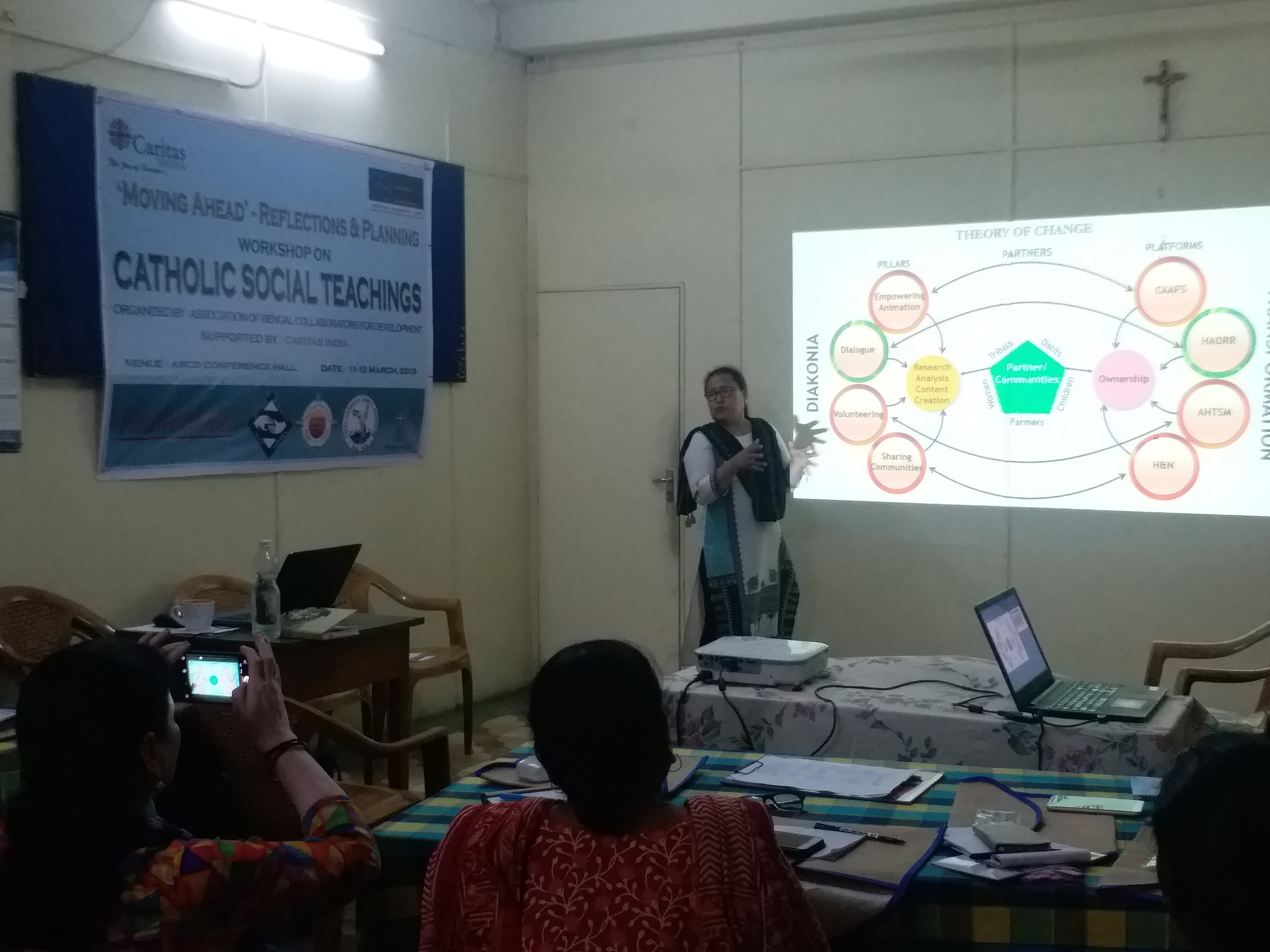 Strategic Plan 2018-2023 is a renewed progression and commitment for Caritas India by defining the four strategic pillars i.e., Empowerment Animation, Dialogue, Volunteering and Giving Communities. Speaking about the Theory of Change (ToC) for Caritas India M S Shimray explained the uniqueness of the principle of Diakonia with all strategic and operational considerations of Caritas India with hands-on examples. She also explained the strategic goals, strategic actions and thematic actions.
Power driven by peoples' resources, collective cohesion leading to grassroots level movements or collective action is the main crux of empowering animation. Volunteer engagements can bring about transformation in human lives. Promoting Volunteerism in all or programs and projects is the need of the hour.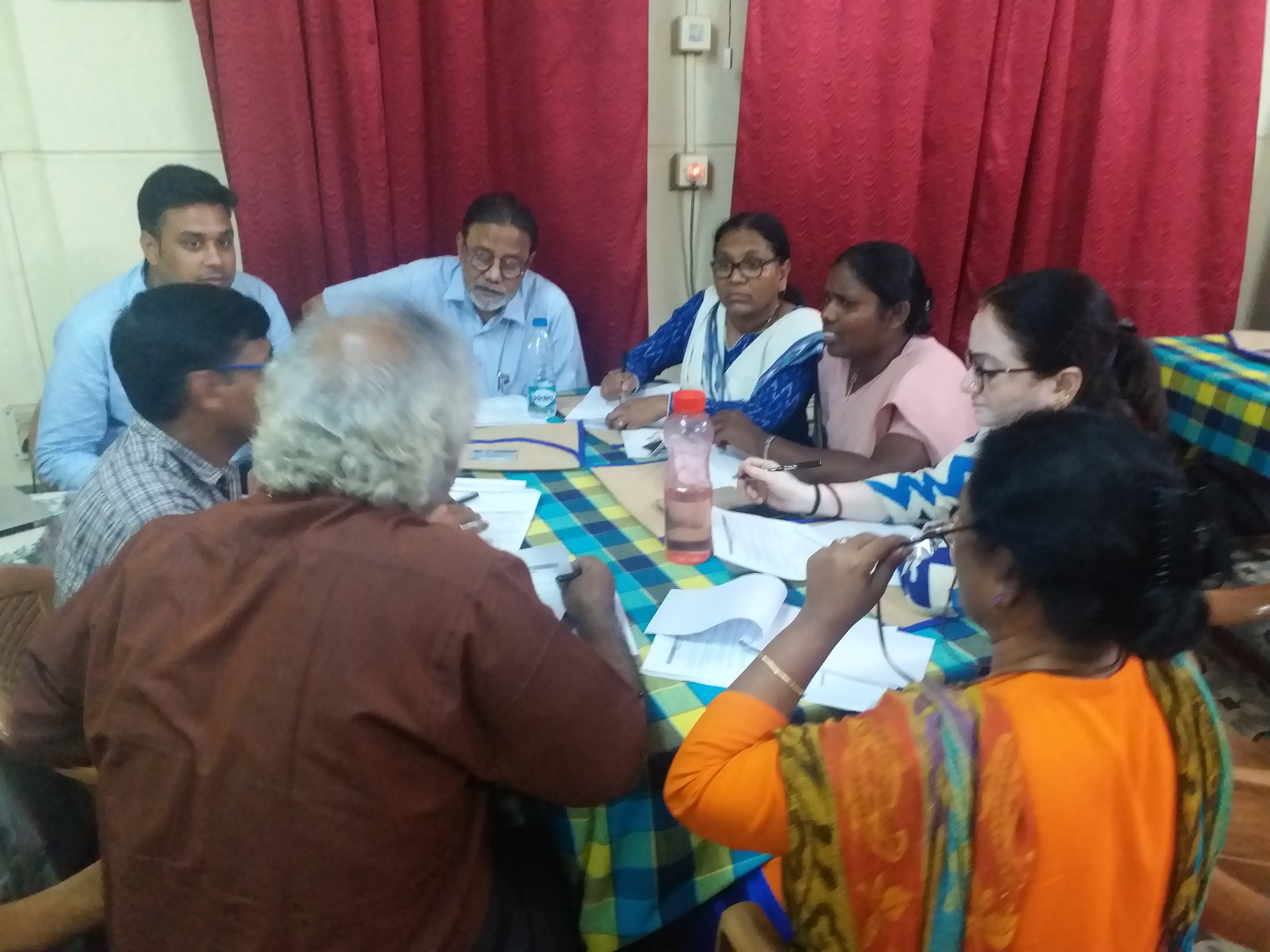 "We were applying few of the CST principles in our program work, but now that I have understood, I shall be consciously assimilating these principles into practice" words shared by Ms. Harriet, program coordinator, Seva Kendra Calcutta.
The four Diocesan partners taking one program set targets for based on Key Strategic Pillars and presented. As a common actional point Forum took the responsible to collect organisation wise KSP targets by 20th March 2019 , consolidate for the State and share with Caritas India.
Similar meeting was organised in New Delhi with Society for Social Development of Northern Region (SSDNR) under the Archdioceses of Delhi for six dioceses of the northern part of India which covers Delhi, Haryana, Punjab, Himachal Pradesh, Jammu and Kashmir and Union Territory of Chandigarh.
The workshop was organized at Navinta, Okhla, New Delhi on 26th -and 27th February 2019 to enhance the understanding on CST and Caritas India's Strategic Plan (2018-2023) and see the possibility of mainstreaming the Key Strategic Pillars across partners' engagements with the communities and all its stakeholders.
An action plan with Result targets was worked out by partners which will be consolidated and Regional Forum (SSDNR) will follow up on the progress of the plan. Periodic review of the progress will be initiated through different platforms.