Caritas India chairman Bishop Lumen Monteiro visited tribal villages in Mandla, Khandwa and Jhabua districts of Madhya Pradesh to review the progress of ongoing food and nutrition projects. During the 6-day visit, Bishop Lumen interacted with Gond, Baiga, Korku and Bhil Adivasi communities and held discussions with Caritas India local partners who are implementing SABAL and Saksham programmes for the food and nutrition security of Adivasi communities. Fr. (Dr.) Jolly Puthenpura, Assistant Executive Director of Caritas India, also accompanied Bishop Lumen during his field visits and meetings with local partners.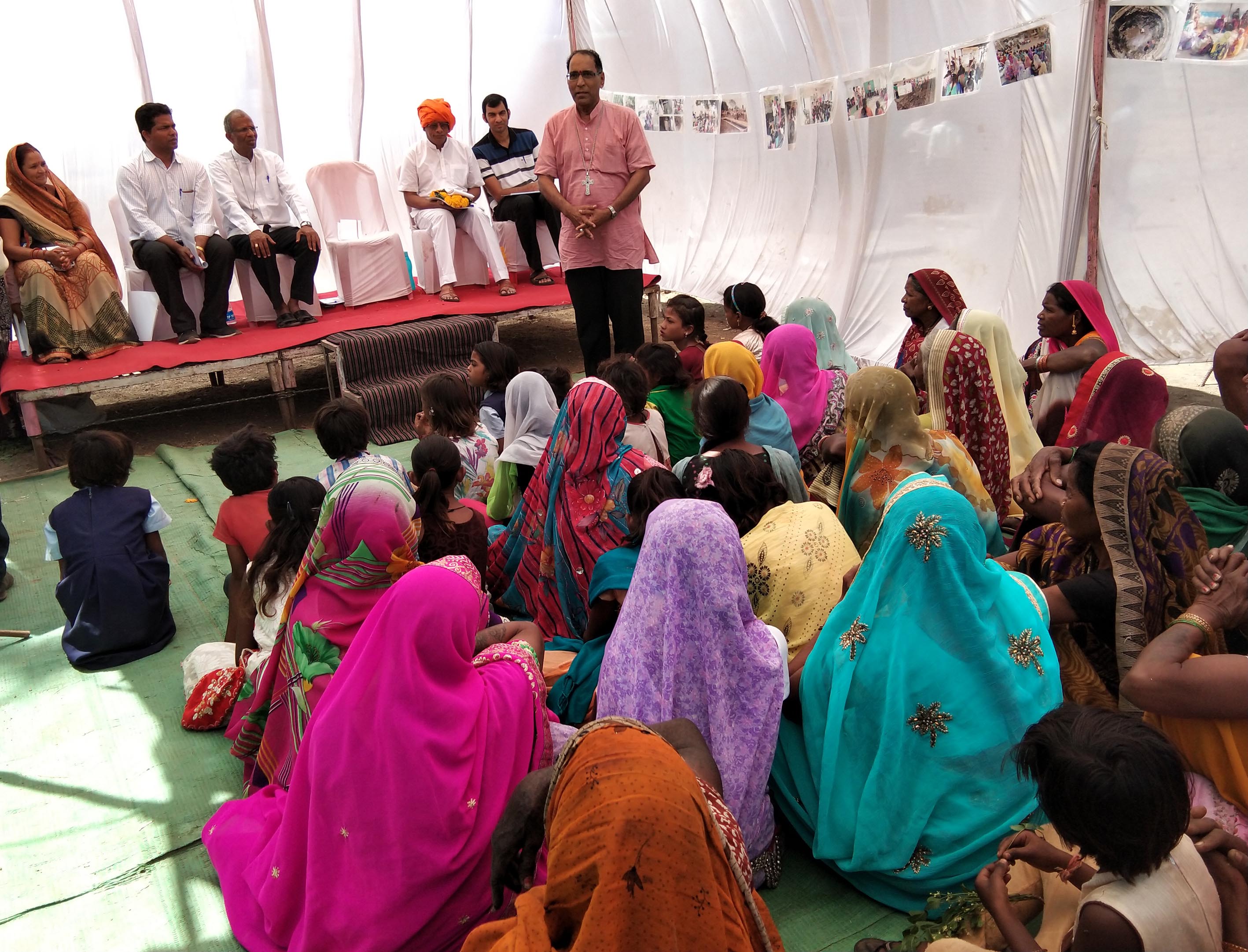 Addressing the Korku communities in Indrakheda village in Khandwa Bishop Lumen cited the depletion and disappearance of greenery and forest as the causes for the acute water shortage that has plagued tribal areas. "Risk of crop failure has increased manifold because of the shortage of rainfall and ground water availability. Traditional farming is an answer to climate change and the chronic food insecurity that has gripped tribal areas. Hence, every drop of water needs to be conserved, afforestation needs to be given priority and traditional farming has be revived", Bishop Lumen said. He appreciated the Korku community's efforts to achieve food and nutrition sufficiency by reviving the cultivation of traditional food crops including millets. He highlighted the nutrition value of traditional food including grains and vegetables and urged local communities to include these in their daily diet.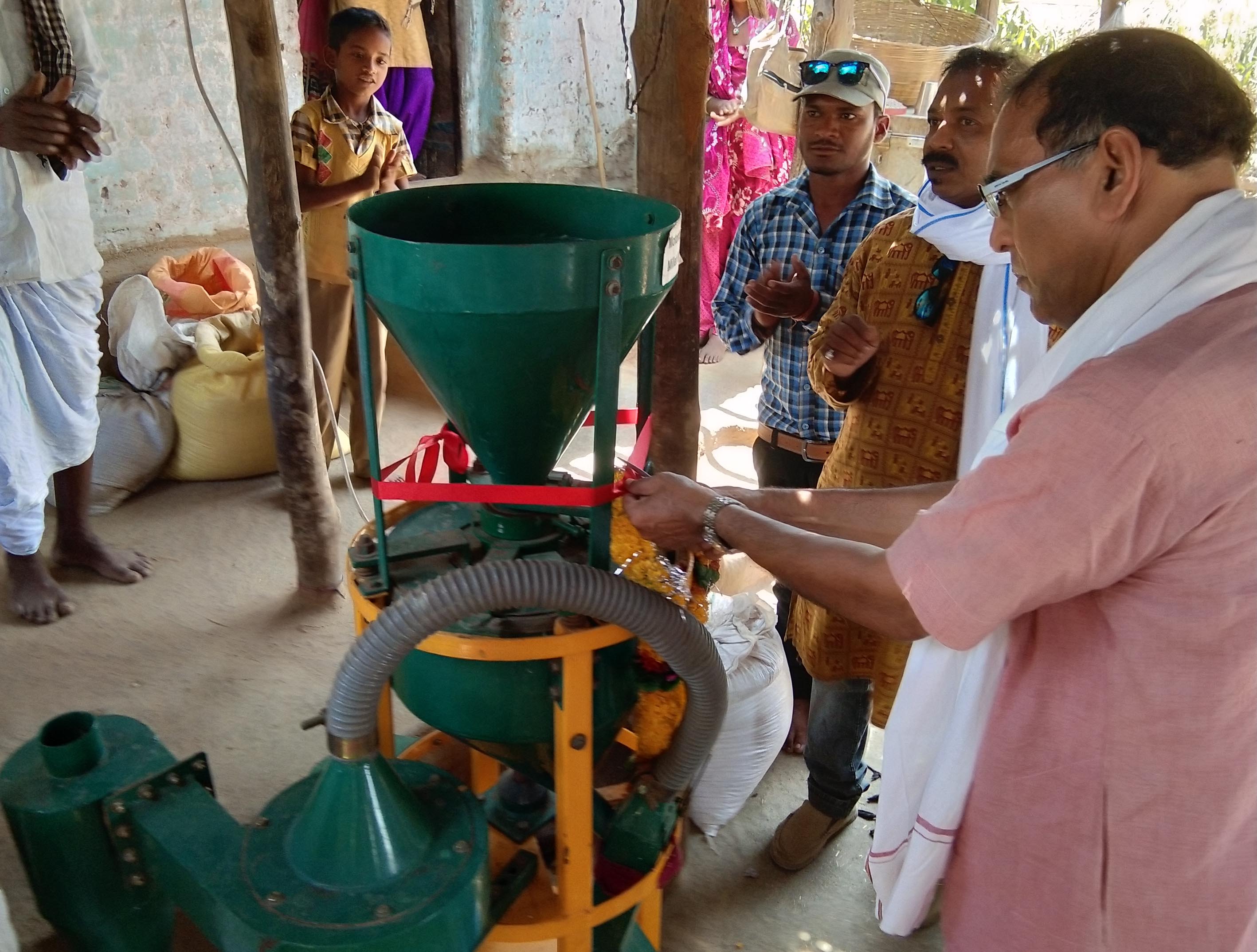 Bishop AAS Durairaj of Khandwa diocese accompanied Bishop Lumen during his visit to SABAL intervention areas. Bishop Durairaj welcomed Bishop Lumen to Khandwa and thanked Caritas India for implementing an innovative programme for providing food and nutrition security to Korku communities. Bishop Lumen inaugurated a millet mill Dewalikalaan village which will be used by Korku community for processing millets, especially Kutki (little millet). He also interacted with women farmers who have restarted cultivation of traditional food crops and vegetables. The women informed Caritas India chairman how their diet has been diversified with the food grown in their nutrition garden.
SABAL is a food and nutrition security programme that Caritas India has been implementing in Korku-dominated Khalwa block of Khandwa and Chikaldhara and Dharni blocks of Amravati district in Maharashtra. SABAL has succeeded in increasing food availability with improved farming and cropping practices and diversified diets with nutritionally important vegetables and uncultivated food. SABAL, implemented by 5 local partners, has also improved the nutrition indicators of over 3400 children. Addressing the meeting, Fr. (Dr.) Jolly illustrated how Caritas India translates Catholic Church's love into social interventions that improve the quality of life of poor communities. "Caritas India implements development programmes as an expression of the Christian love that Catholic Church is committed to spread in the world. This love needs to spread in communities and mutual help should emerge from this Christian love. We also need to care for the nature and respect the balance in the nature so that future generations get enough from the nature to meet their needs". He also urged communities to plant more trees and make agriculture more environment-friendly.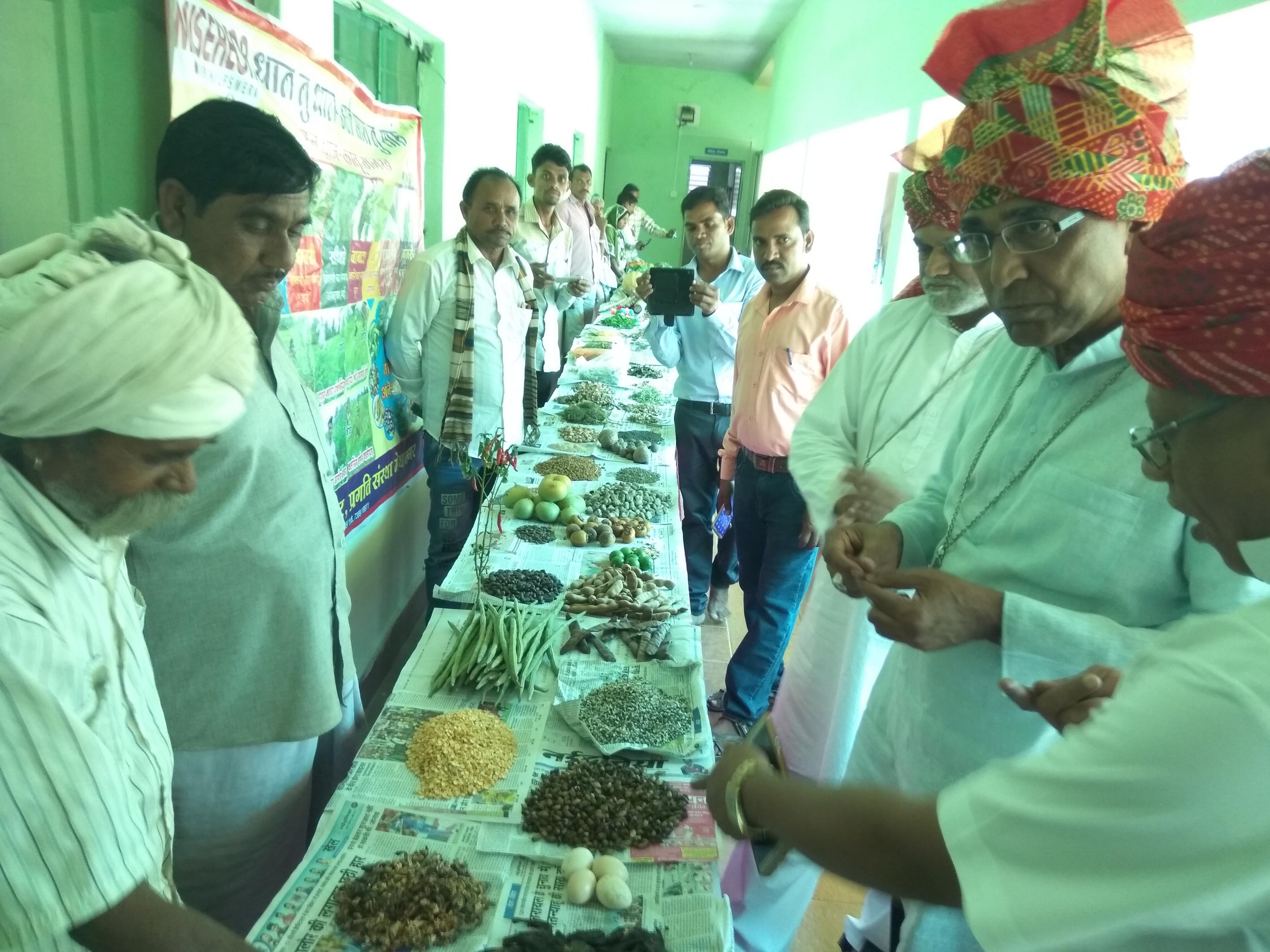 After his visit to SABAL intervention areas in Khandwa, Bishop Lumen travelled to Jhabua to interact with Bhil tribal communities who have revived traditional farming and food systems and thus increased food and nutrition security with Caritas India supported Saksham intervention. Addressing the meeting of farmers Bishop Lumen said, "Increasing self-reliance is key to making agriculture more profitable and sustainable. For fighting poverty that is widespread in tribal areas, a lot more needs to be done for increasing food production by increasing water availability, popularizing sustainable agriculture and increasing forest cover". Bishop Lumen appreciated the Adivasi farmers for identifying and practicing several innovative farming methods which included crop diversification, revival of traditional crops, localized production of agriculture inputs etc. Bishop Basil Bhuria of Jhabua diocese, who accompanied Bishop Lumen to Saksham intervention areas, appreciated tribal farmers for working collectively for identifying solutions for food shortage. He urged the farmers to identify sustainable solutions to the problems of Jal, Jungle and Zameen (water, forest and soil) because if these three elements are in danger, humanity will also be in danger. The two prelates also attended the traditional food exhibition of Adivasis which offered a glimpse into Saksham's successes in reviving traditional food and recognizing and respecting forest-based food systems and traditional farming wisdom.
Earlier, Bishop Lumen, along with Bishop Gerald Almeida, had visited Saksham project villages in Mandla district and interacted with communities of Malimohagaon, Salhedanda and Surajpura. During his Mandla visit, farmers shared their experience with Caritas India chairman how they had achieved self-reliance in meeting the needs of vegetables and food grains, especially by reviving the cultivation of traditional food grains. Bishop Lumen was impressed by the diversification of crops, horticulture practices, agriculture-allied enterprises and preparation of localized agri-inputs by tribal communities.