The novel Coronavirus pandemic has affected the rich and poor, but it's the poor who has suffered more due to this contagious disease. The nation has taken strict measures to arrest its spread through social distancing, lockdowns, and curfew in some areas.
The daily wage earners, laborers, cab drivers, domestic support workers, homeless, rickshaw drivers are greatly affected by this disease. They have been crippled to earn their livelihood, moreover, have greater exposure to this pandemic.
Caritas India has taken this mission to reach out to these isolated marginalized communities with hygiene kits comprising hand sanitizers, paper soaps, and face masks. Communities were also capacitated on hygiene practices to avert the spread of Covid19. Families of Daily wage laborers, slum dwellers from Dalit & marginalized communities who have lost their daily wages due to lockdown will be provided food kits to sustain their families.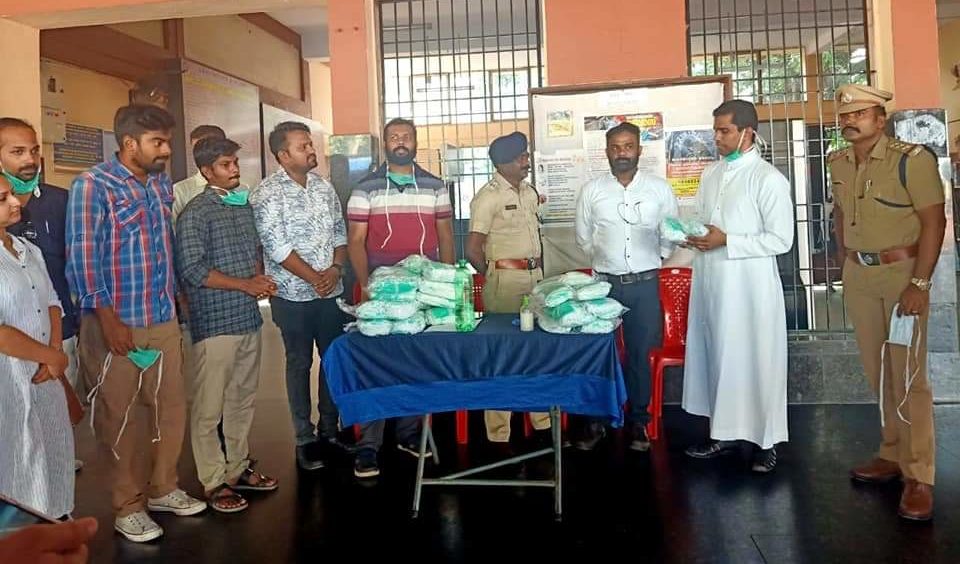 Caritas India along with its partners across the country has started creating awareness among the public in collaboration with the concerned government departments. Mobile public awareness campaigns were carried out through public and private transport service networks. Awareness was also carried out through virtual platforms through IEC materials. For instance, KSSS, a partner in Kerala from Kottayam district, in association with health departments & District TB Centre campaigned through vehicle announcements.
This pandemic is seen from the public health lens and thus the capacity building is being provided to the community for Water, Sanitation and Hygiene promotion and preparation of masks and sanitizers.
Caritas India and its partners are promoting social distancing to break the chain and prevent community spreading. Gathering for Churches and any religious congregation have all been discouraged and this has been enforced now that the state has imposed a complete lockdown of the country.
Over the last 5 decades, Caritas India has pioneered in providing disaster relief and rehabilitation support across India. As a humanitarian organization, we protect and save lives by providing essential support in terms of food, medical, education, shelter, and livelihood to alleviate human suffering and build resilience among people.
In these difficult times, thousands of people are looking for your help. Come forward to support your fellow being.