From relief and rehabilitation to shelter and livelihood support, Caritas India team is determined to bring back normalcy for the flood affected families of Assam.
Last year, the state witnessed the worst flood in three decades affecting lakhs of people. Families staying in the low-lying areas faced the toughest trial in terms of loss of life, livelihood, livestock, and houses.
Efforts are made to support the most affected families with livelihood and shelter. United Way of Bengaluru, Wells Fargo funded Caritas India for the shelter and livelihood restoration of flood affected communities, in Morigaon District, Assam.
The support was extended in two phases, first for the construction of 35 resilient houses with toilets and second for 39 houses with toilets. Livelihood support in terms of a kitchen garden, weaving set and yarn were given to 200 affected families.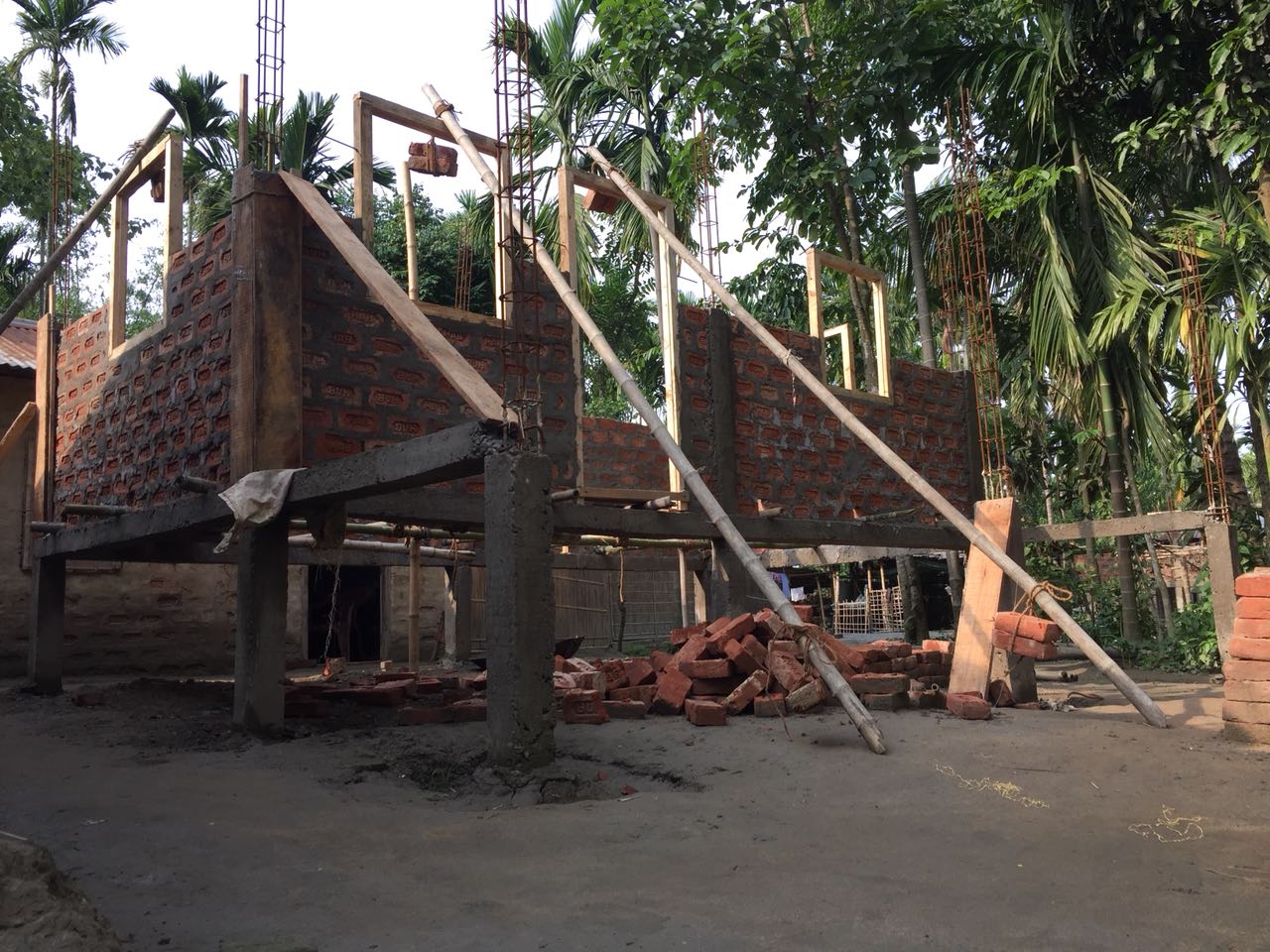 The construction of indigenous designed flood resilient houses started in Morigaon District to withstand tidal surge during floods. The houses are above 4 feet from the ground so during floods people can be saved and during normal times families can keep their livestock in the basement.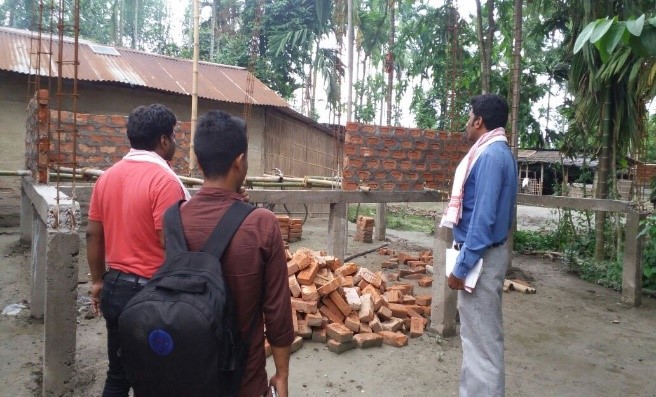 The construction site of houses at Morigaon was visited by Manager for Community Initiatives, United Way Bengaluru, Arogyaraju to review the progress in the field on May 7-8, 2018. He also interacted with the women beneficiaries who have received handlooms and yarn as an alternative livelihood. The houses will have sufficient provisions of living space with comfort, fresh air, protection, privacy and security for the people.
Arogyaraju witnessed the foundation work in 34 houses of the first phase and 6 houses of the second phase and visited the families supported for livelihood. He also understood the challenges but was concerned about the completion of work within given time frame.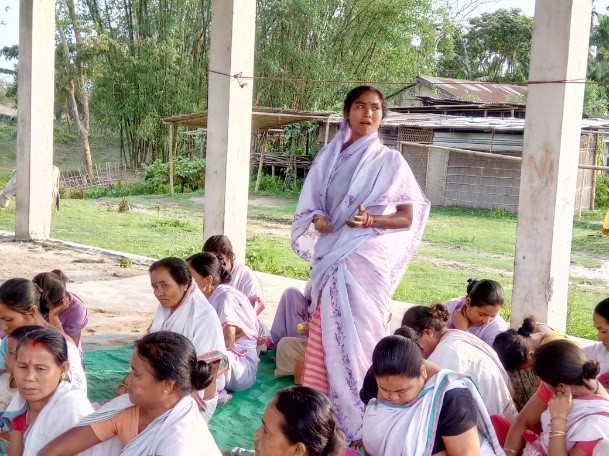 Around 40 women beneficiaries from Palahjuri village expressed their gratitude by welcoming Arogyaraju and presented Gamusa (traditional cotton towel woven from the yarn provided by the project). The women expressed their happiness for getting such support. They shared that in their entire life govt has been promising but not been able to provide support to this extent. They also narrated the flood situation and how the shelter and toilet would help them during flood period and even during dry season.