India in its 73rd year of Independence in 2019, still grapples with the societal norms of stigmatization and exclusion through the existence of caste system. Such is the example from the state of Bihar where exclusion of Mahadalits called the Musahar Community struggles to survive on the margins of society. Census 2011 report says that only 48.6% are literate in Schedule caste, within schedule caste Musahar literacy is extremely low. In Bihar Musahars have an overall literacy rate of only 9%, while females among Musahars account for a literacy level of only 3.9%.
Under Caritas India's Roshni-Suposhan Programme, which focusses on educational empowerment and nutritional improvements of the Mahadalit children and women, a one-day district level Consultation was organised by CI in association with its partners Buxar Diocesan Social Service Society and ICM congregation on Inclusion of Dalit Community in Society in Sasaram, Rohtas District, Bihar. The District Consultation witnessed the Convergence of district govt. officials, CSOs and Child Leaders from the Roshni Ki Toli – Adolescents group from Musahar Community and Mata Samiti Members( Mothers' Collective). The theme of discussion in the Consultation was on creating Dalit Inclusion in society through education, ensuring child protection and nutrition in Rohtas District of Bihar.  
The chief guest of this programme Most Rev. Bishop Sebastian Kallupura, Coadjutor of Patna Archdiocesan emphasised that "I feel happy that today representatives from Government departments, NGOs, CSOs, and community have come together to discuss the strategy for the holistic development of Dalit community. As Caritas India through her partners is reaching the most marginalized Musahar Community through Roshni Suposhan Programme, all the Social wings of Church organizations should come together and use education as the tool for empowerment of the Dalits in Bihar".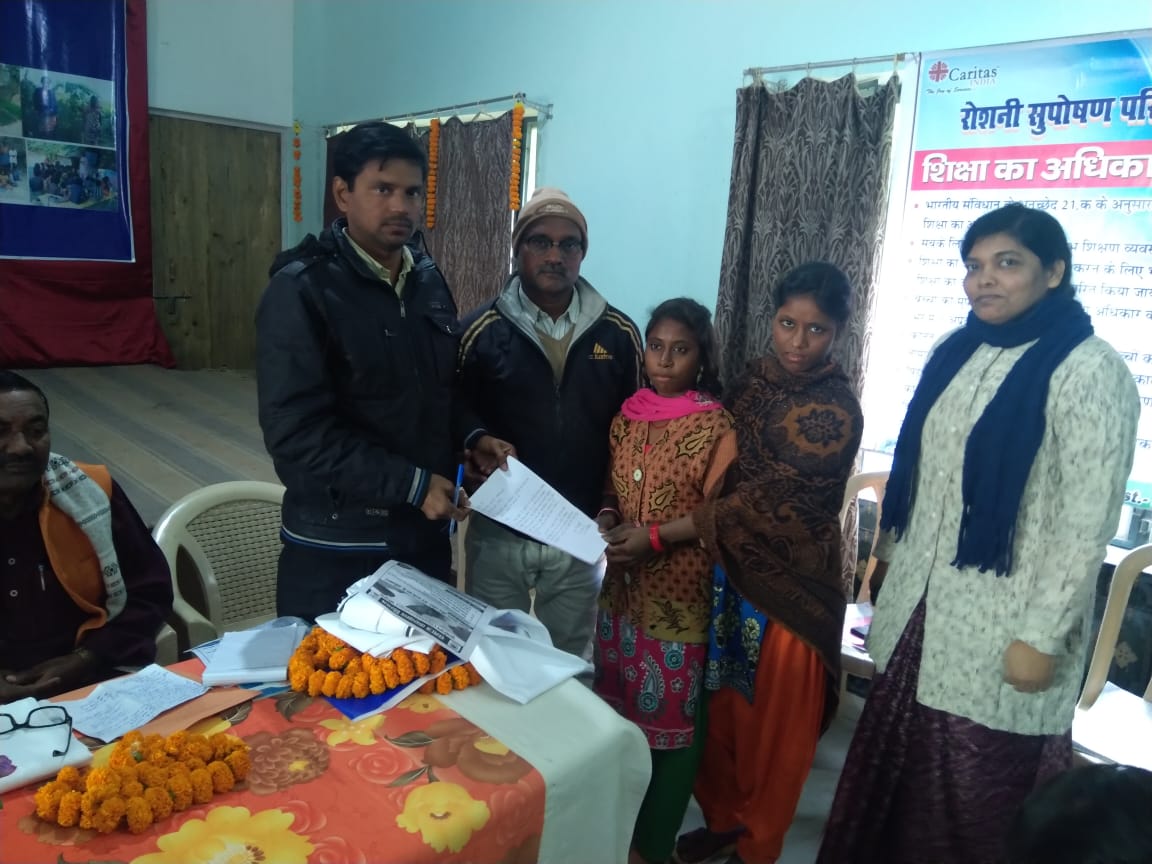 The Girl Child Leaders of Roshni Ki Toli (An adolescent group under Programme) submitted an application to Mr. Deepak Kumar, District Child Protection Unit, Rohtas for the formation of Village Level Child Protection Committees and making it functional. Girls urged support from the district administration to ensure their right to education and development without any discrimination. Mr. Kumar also assured his support and told that he will personally visit the project areas and work in convergence for the development of every child.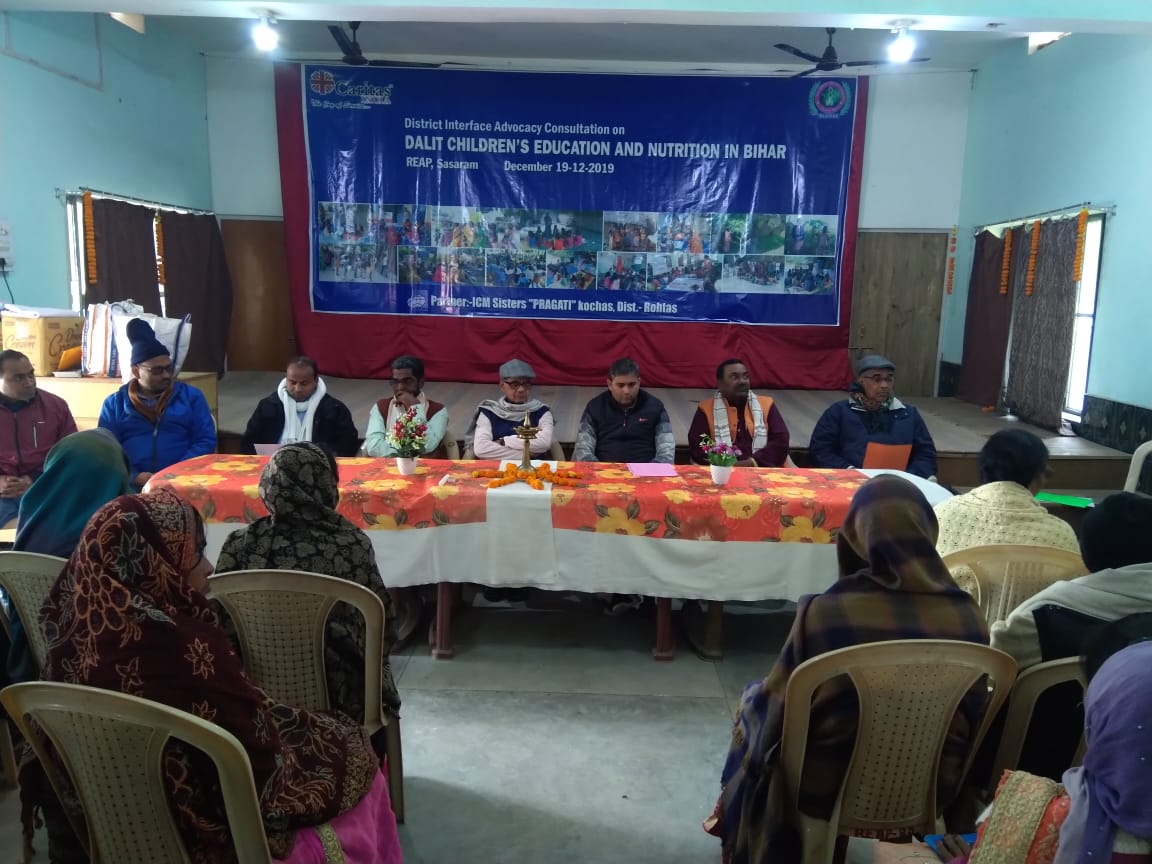 Mr. Acharya Mammad, District Programme Officer of Jeevika unit, Rohtas said, " Unity and Awareness are key tools for inclusion in society. There are several existing government schemes for the empowerment of the Dalits. It is important that the CSOs and government work together to create awareness and link the members from Dalit Community to the existing schemes for their empowerment." 
Mr. Deepak Kumar from the District Child Protection Unit, Rohtas addressed the house and emphasized the relevance of child Protection. " It is the primary responsibility of Civil societies, Community groups, and local leaders, volunteers, youth groups, families, and children to provide a protective and conducive environment for children, to act as a watchdog and monitor child protection services by inter-alia participating in the village and block level child protection committees. I am happy that Caritas India and local partners are working on child protection issues with the Musahar community and empowering the most marginalized." He further assured that his team along with the Kochas CDPO team will work on the formation of Village Level Child Protection Committee and make them functional.  
 Mr. Madan Kushwaha, Kishan Shree of Kochas Block discussed the importance of Nutrition in the physical and mental development of Musahar children and the role of ICDS centres in addressing the issue of malnutrition.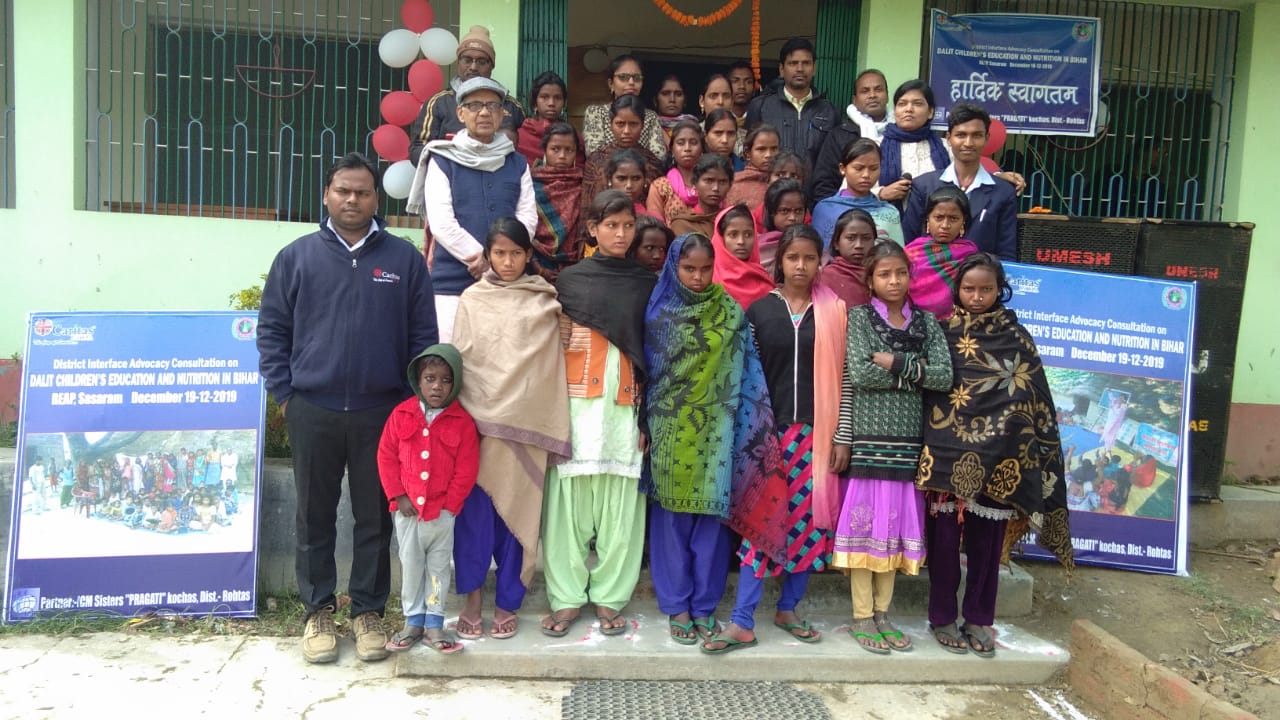 As the way forward, the Stakeholders collectively echoed about converging their synergies together and collectively work for empowering the Musahar Community by linking them with them through education, nutrition, child protection, and other social development schemes to ensure Dalit inclusion into the mainstream.