Caritas India celebrated the spirit of volunteerism on 15th December 2018 at Yusuf Sadan, Sacred Heart Cathedral by inviting young people from Delhi/NCR to join hands with Caritas India in the journey of transformation. Volunteering being one of the important pillar of the strategic plan of Caritas India, enables people and the communities to play a more active role in development by volunteering, the essential pre-conditions for systemic and sustainable change such as ownership, participation, empowerment and inclusion. Caritas India understands volunteering as a powerful and practical way to reach out to the most marginalized sections and reduce poverty and inequality. It believes that it is only when people step forward – either as local or national citizens – the sustainable change happens.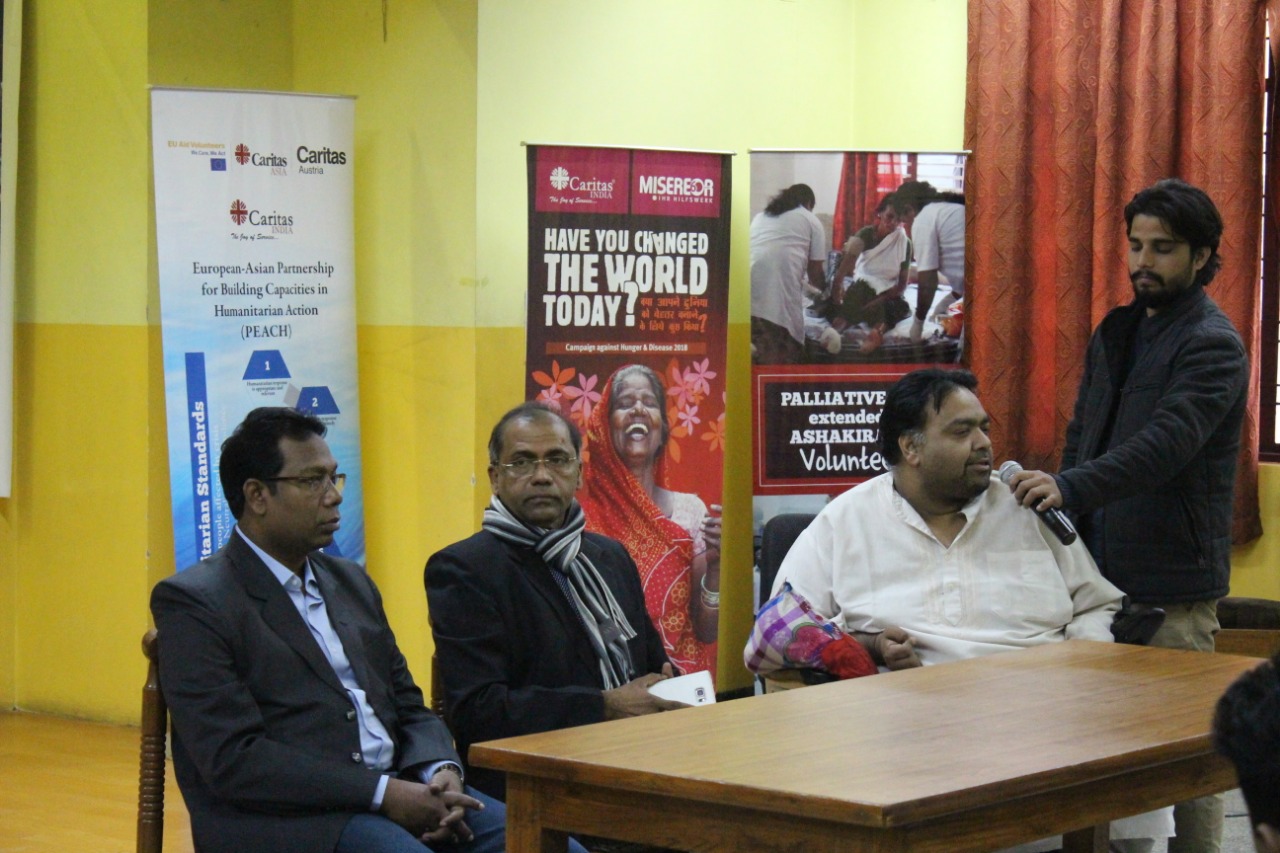 "Be a Caritas Volunteer" program saw participation from universities, institutions, churches of Delhi. In the honour of the event Mr Samuel Mani, Director, Yes We Can was invited as the Chief Guest. "Yes We Can" works with people with disabilities who are marginalised and from the underprivileged sections of the society through the medium of vibrant set of volunteers. Fr Paul Moonjely, Executive Director, Caritas India set the tone of the programme by motivating the participants to ponder upon how "each one of us spends our day, out which how many hours can one contribute in volunteering towards any cause". He also elaborated on the volunteering works undertaken by Caritas India through programs like ASHAKIRNAM Campaign (Awareness campaign on Cancer in Kerala) and PEACH Program (Volunteer program for emergencies). Mr Samuel in his speech stressed on volunteering for people in need and elucidated with his own example on how being a differently abled person with limited mobility yet reaches out to the marginalised.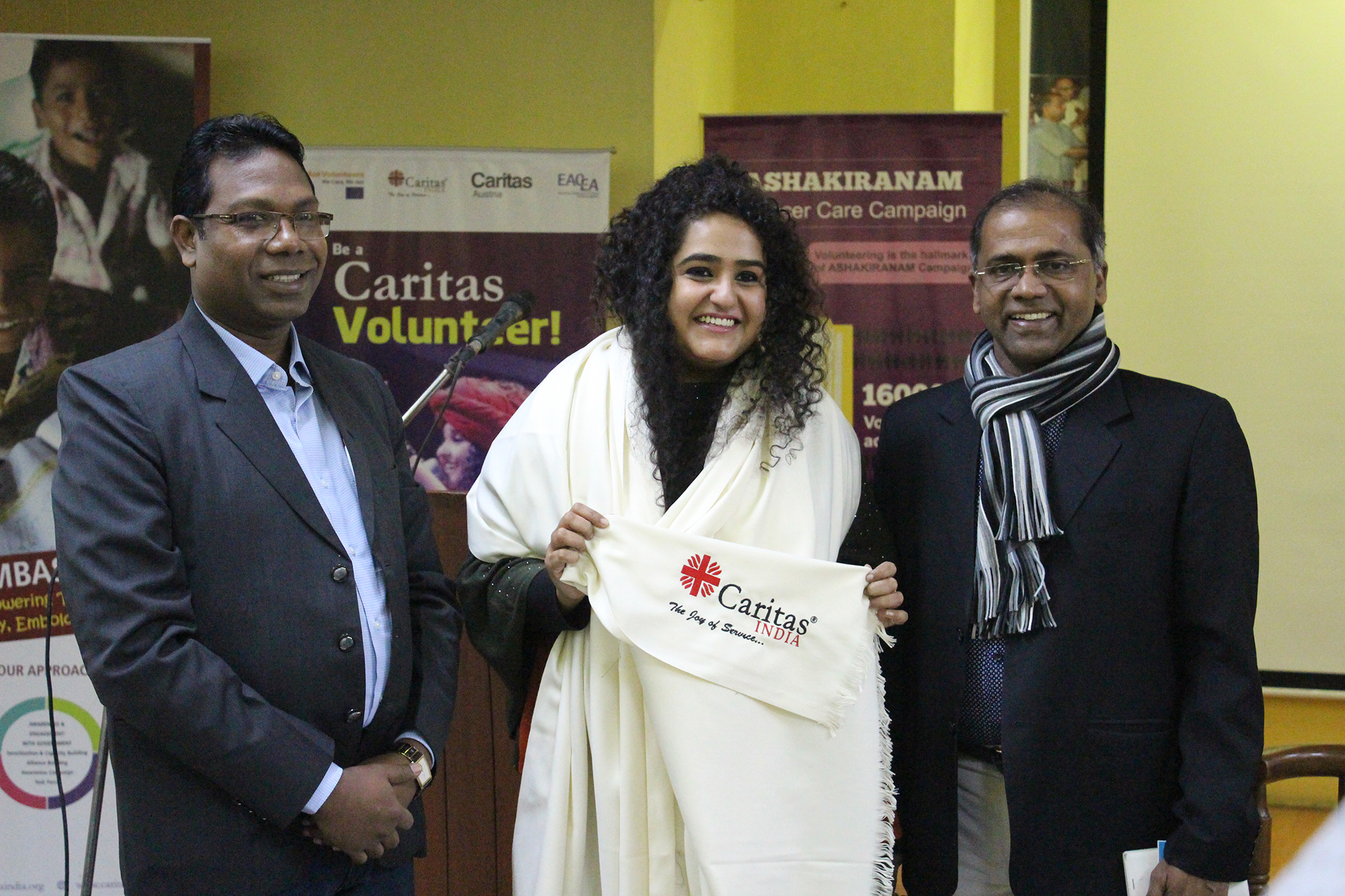 Ms Jannabi Das, an upcoming playback singer and various music reality show finalist, gifted her first original music video "Raham" to Caritas India establishing her volunteer association with the organisation. She narrated her journey of motivation to accomplish this step towards volunteering. She defines the song as a "call to humanity to be the messengers of love and help one another in any possible form". Through this initiative she wishes to invite her viewers to donate towards disaster relief victims through the portal of Caritas India.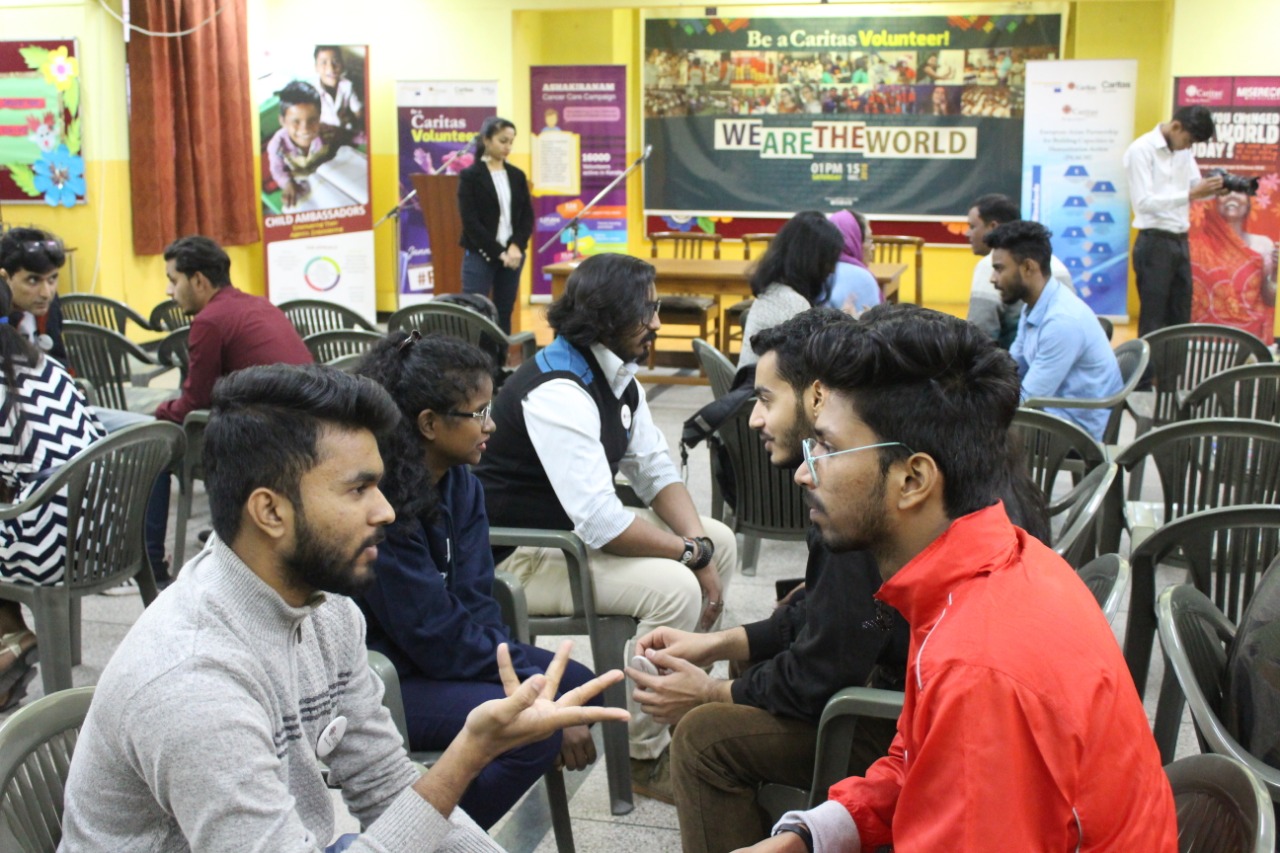 The later part of the program comprised of panel discussions and group workshops on volunteering during emergencies, environmental issues, child development, during campaigns led by Mr Manoj Dash, CEO, IVN, Bro Steve, Founder, Nine is Mine, Mr Ashim Bery, Swechha and Mr Ashish Beergi, Founder, MASH Global. 'What are the ways you can volunteer?' and 'What are the expectations/support required as a volunteer from organisations such as Caritas?' were the questions which stirred the discussion during the workshop. Each group presented various ways for an individual to volunteer under any one of the above mentioned thematic areas of Caritas India.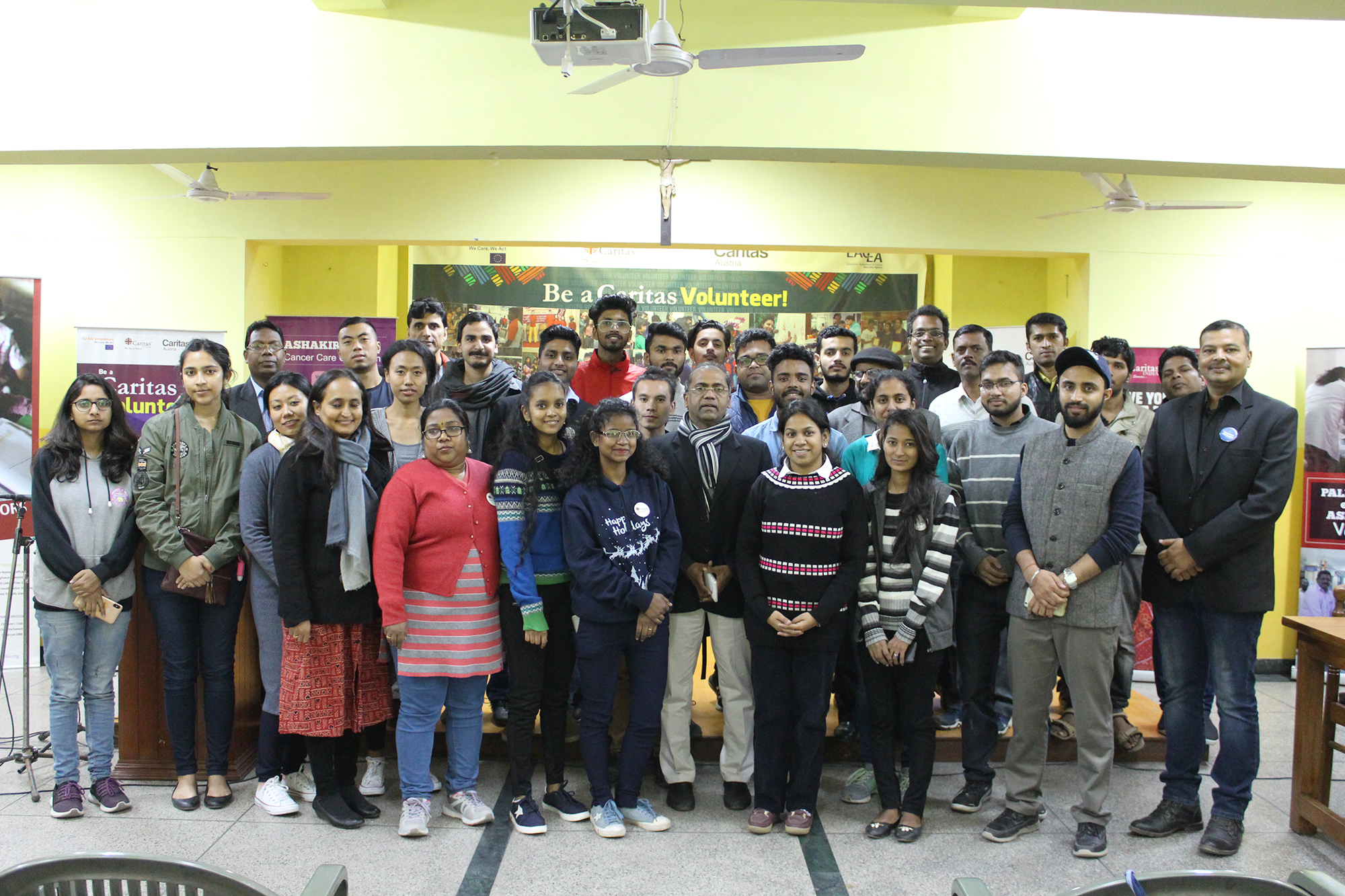 Based on the suggestions received from the participants during their presentation Mr Rajesh Upadhyay, HOD, Caritas India setting the way forward for "Volunteering" with Caritas India. On behalf of Caritas India, he assured the engagement of volunteers. The program concluded with the participants being taken on board as Caritas Volunteers.