Integrated farming system (IFS) is a process of change in the farming practices to maximise the farm production while taking care of optimal utilisation of existing farm resources in an integrated manner while reducing the input cost and build connections among the existing farm components suited to the given agro-climatic conditions and socio-economic status of small-farm families.
Increase in production is necessary but not enough alone to deal with the present scenario of smallholder's food requirements. Agriculture, in the future have a low social and environmental impact, multi-functional and resilient to climate change. Hence, Productivity need to be integrated with diversity, efficiency and with low external inputs. Focusing more on the aspect to access healthy and culturally appropriate local food which to be produced through ecologically sound and sustainable practices inclusive of their rights to define their own food as farming systems are highly depended on the external actors in the present scenario.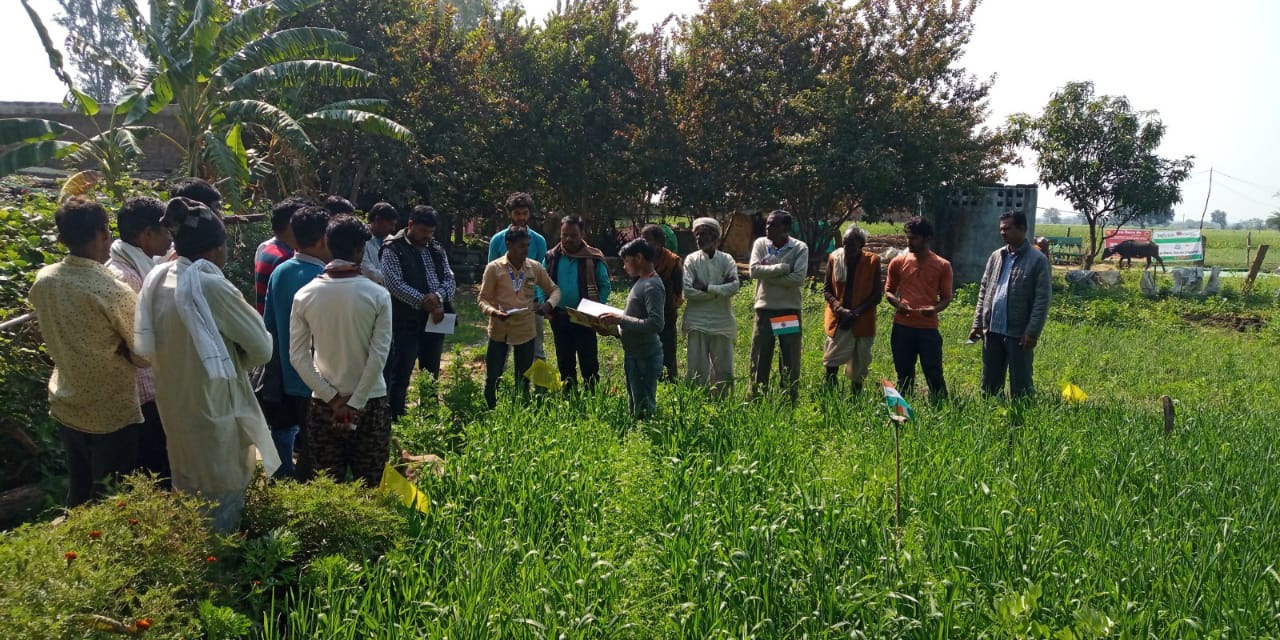 Considering the above scenario, Caritas India through its implementing partner organisation Manav Vikas Seva Sangh, Sagar organised an on-farm consultation by providing opportunities to smallholder farmers to dialogue with local stakeholders on the issues identified during various crop stages. The multi-stakeholder interaction helps farmers to collaborate with farmers from other villages and where smallholder not only share their learnings but also exposed to external knowledge and promising solutions for the problems they have defined. To make the event more interactive and smallholder friendly, the consultation was organised in Olinja village of Vidisha district.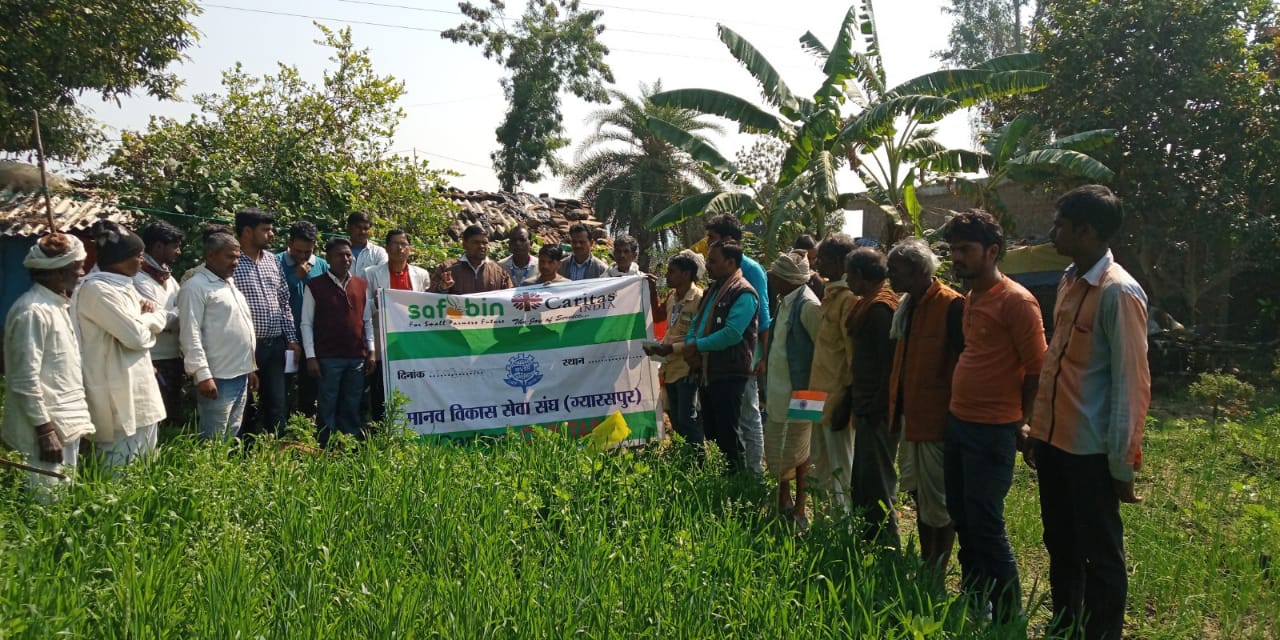 Dr. Suresh Sisodiya from Agriculture Technology and Management Agency (ATMA) along with Dr M. S. Raghuwanshi, from PNB Research Station interacted with smallholder followed by visiting the black wheat trial plot of Bhawar Lal Khuswaha. The whole trial process was explained by Smallholder in line with SAFBIN form of integrated farming system (IFS) giving major focus towards the agro-ecological practices, farmers control and reduce dependency on the high cost external farm inputs by reuse/recycling of their existing farm resources.
Agroecology is integrated into the way of life of small producers as they conserve the ecosystems that reinforce their own survival. Farmers' representatives emphasized their spiritual links with nature ("mother nature"), explaining that they were the best protectors of nature, biodiversity, the soil and its genetic resources