"It is not a burden, because they are our children", answered Bhalang John, when asked about his voluntary service in Lunmangkara Secondary School, at Risiang Village.
Risiang falls around 18-20 km from the Nongstoin town in Meghalaya. There is hardly any road to reach the village. Bhalang hails from there. Lunmangkara Secondary School has 400 students from class one to ten and only eight teachers. Four teachers from the primary section are paid by the Government but not the secondary section as it is not recognized by the Government.
Though the school belongs to the Church, the authorities were unable to pay the salaries of secondary section teachers. It was practically difficult for the teachers to continue but the locals wanted the secondary school for their children as there was no secondary school in and around Risiang.
People in the village are poor and cannot afford to send their children to the boarding school. Principal of the School, Mr Franco, teachers, FARM Northeast animator along with the village headman and secretary conducted a meeting to find the solution to this problem.  To overcome the challenge the villagers decided to collect Rs. 50 from each house as an honorarium to the teachers. Teachers from the primary school also decided to contribute Rs. 500 every month from the salary.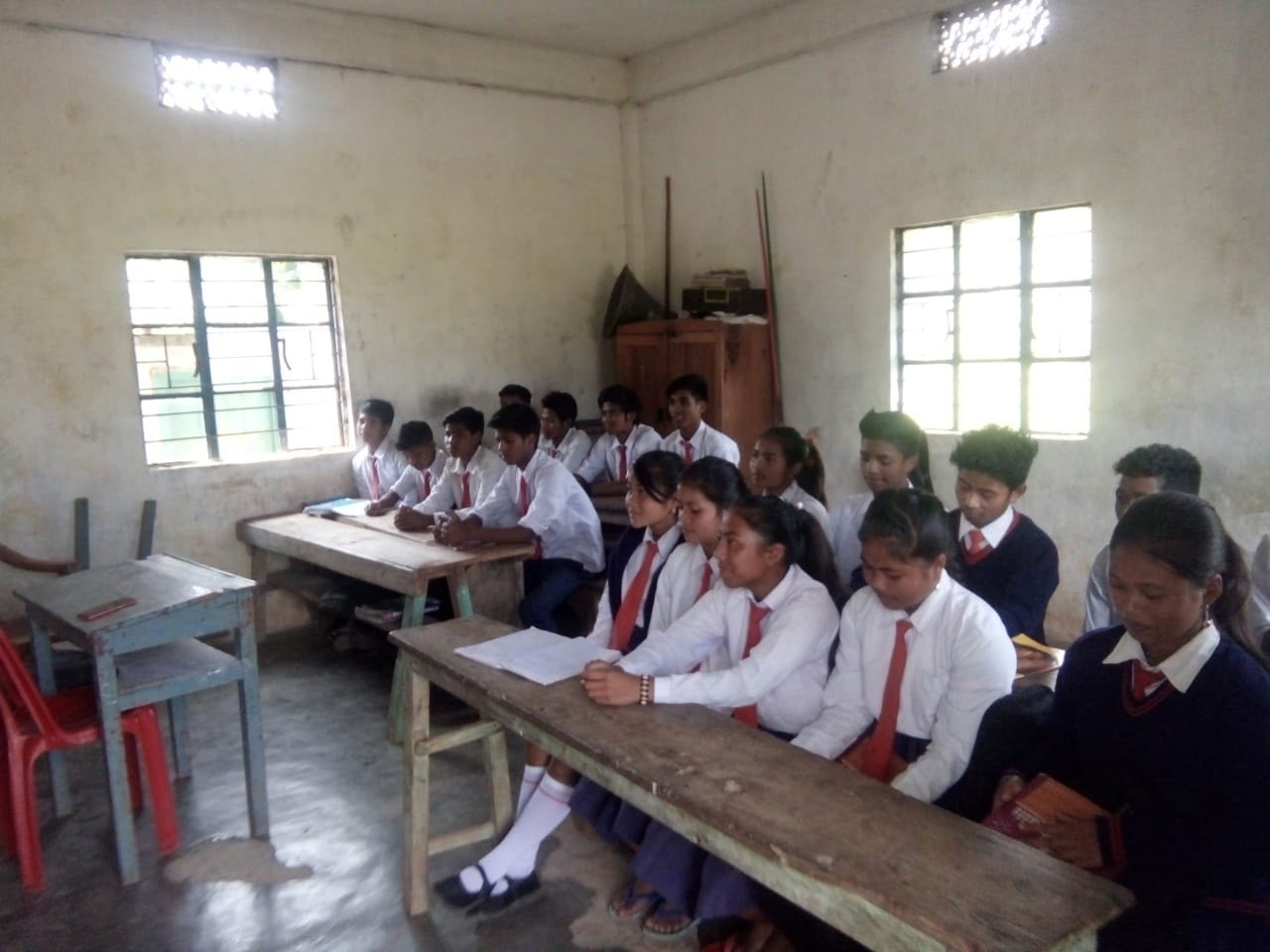 Bhalang John assured that he will teach Science for two hours every day provided the children come early in the morning. He took it as a challenge and asked the children from class 8-10 to come in the morning by 7 a.m. Children started to come, and he takes classes for two hours daily.
Bhalang is also working in the LIFE project of Nongstoin Social Service Society as a Coordinator of Nongstoin Block. When he has to go early to the field, he asks the children to come in the evening. He is teaching there since July 2017. He studied in the same school in his early years and he is happy to give back to school something that he gained from the school.