Considering the relevance of State Level event in their 6 Months Awareness Campaign against Unsafe (Irregular) Migration in 46 villages of 26 Blocks of 13 Identified Districts of Punjab Caritas India had organized State Level Consultation on Unsafe Migration in Hotel Aroma Chandigarh on 18th December 2018, date observed as International Migrants Day by United Nation General Assembly.
His Excellency, Ignatius Loyola, Bishop of Simla & Chandigarh was the chief guest for the Inaugural session.
He emphasized service with sensitivity and humility to follow human especially those marginalized and vulnerable. He also stated that Caritas has organized this event at an appropriate time of advent where we wait to prepare the room for Jesus. Mary and Joseph also had to flee to Egypt as migrants to save the life of Jesus from Herod. We are called to be more conscious of migrants who are our brothers and sisters.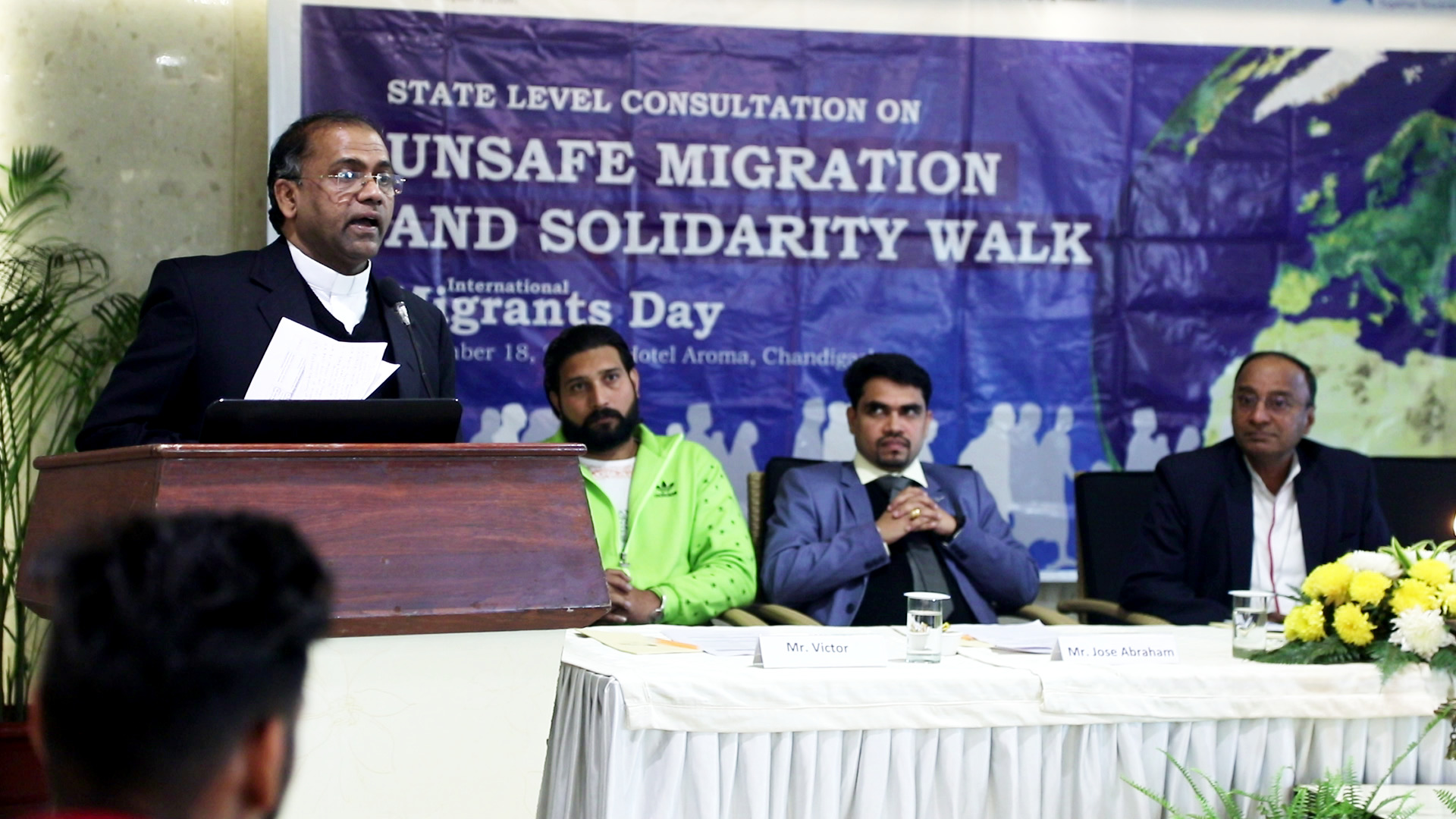 Fr. Paul Moonjely, Executive Director, Caritas India emphasized to bring on a sense of security for the migrants and sensitivity among the people about informed migration. Other guest includes, Mr. Jose Abraham, Advocate on Record, Supreme Court of India emphasized the understanding of Immigration Laws and highlight the importance of Contract agreement with Employer and Employee. Campaign Ambassador Mr. Victor John, Punjabi Actor, and Model encouraged the participants to follow safe channel of migration by emphasizing on the Campaign Slogan "Stay Safe, Stay Legal".
Eminent personalities working on the issue of unsafe and Irregular Migration Dr. S Irudaya Rajan, Professor of Centre for Development Studies talked about the undocumented migrants in countries facing problems and suggested that one should not get trapped by selling a story, realities may get differ. Dr. Aqueel Khan, Doctor of ASK highlighted strengthening the pre-departure training for the migrants.
The consultation aimed to have constructive dialogue between the stakeholders on migration covering all migration-related aspects, in-depth understanding of the existing legislation and immigration Laws, Importance of networking with the other organizations, NGOs and CSOs to combat the issue and ways to sensitize the community of Punjab at regular level about the ground realities of going abroad unsafe and staying irregularly in other countries.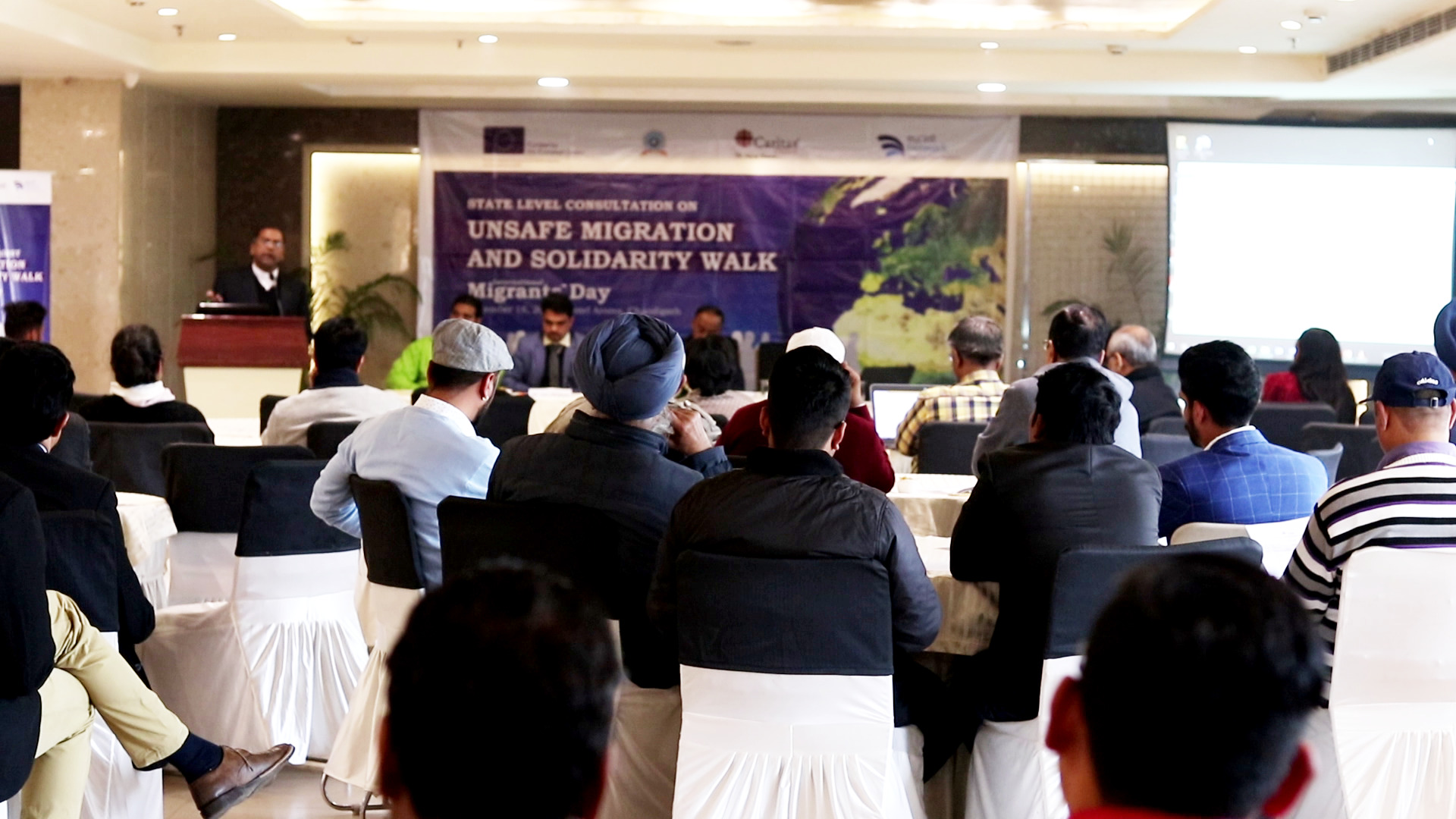 More than 60 participants attended the consultation including students, Faculties from the Universities, Colleges, Research Institutes working on the issue of Migration, NGOs and Govt Officials.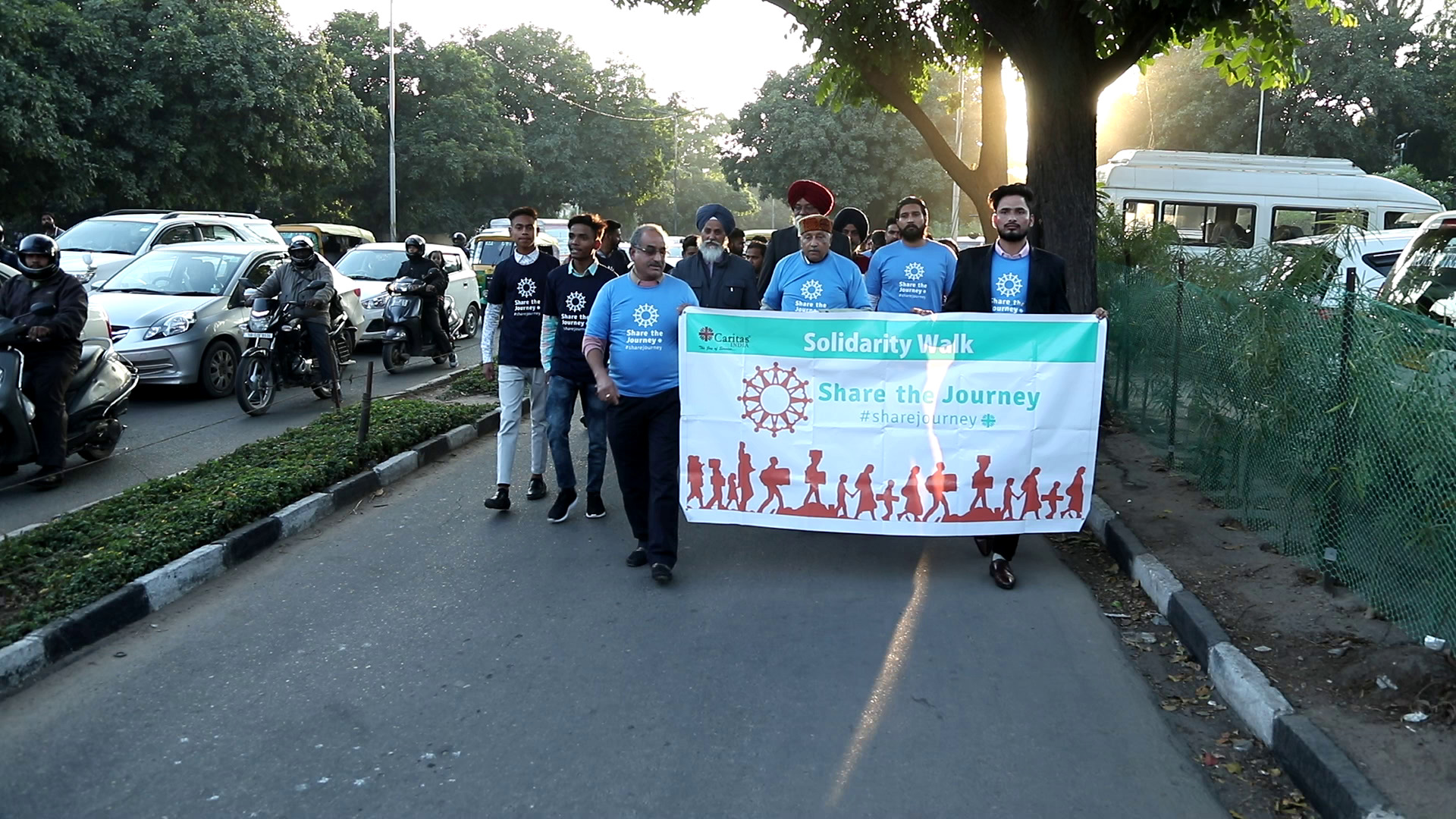 The consultation ended with the Solidarity Walk under # Share The Journey Global Campaign where Caritas is calling on communities around the world to walk side by side with migrants as part of Share the Journey's Global Solidarity Walk under which aimed to walk 1 million kilometers and each step take around the world is a step towards building stronger communities and openings our minds and hearts towards a common future.